Step 1 : Log in to your Zimyo account, you will land on the Admin's page. Then go to employees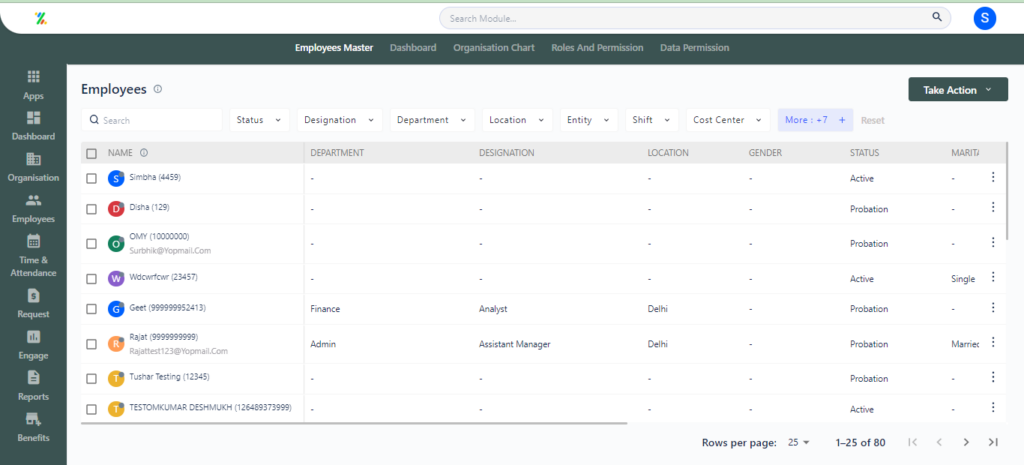 Step 2 : After landing on "Employee master" search for the employee.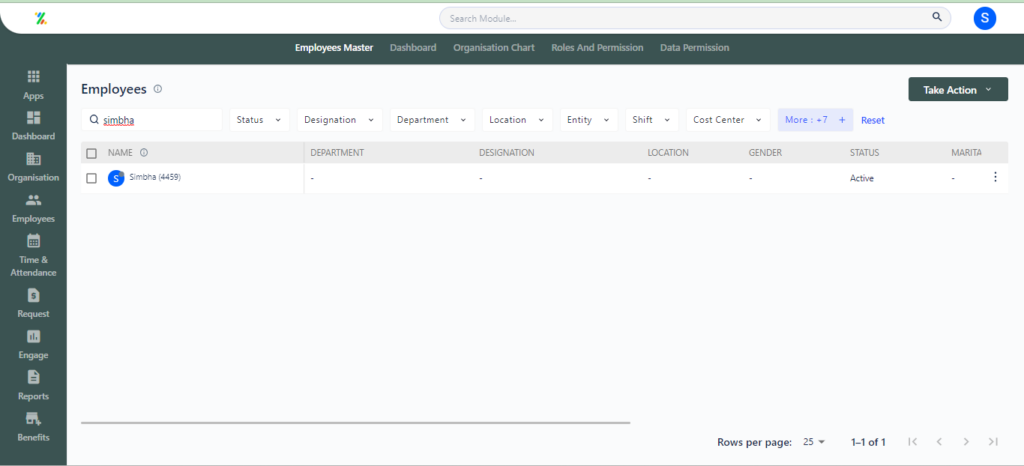 Step 3 : Make sure that the official email address and contact number of the employees are updated.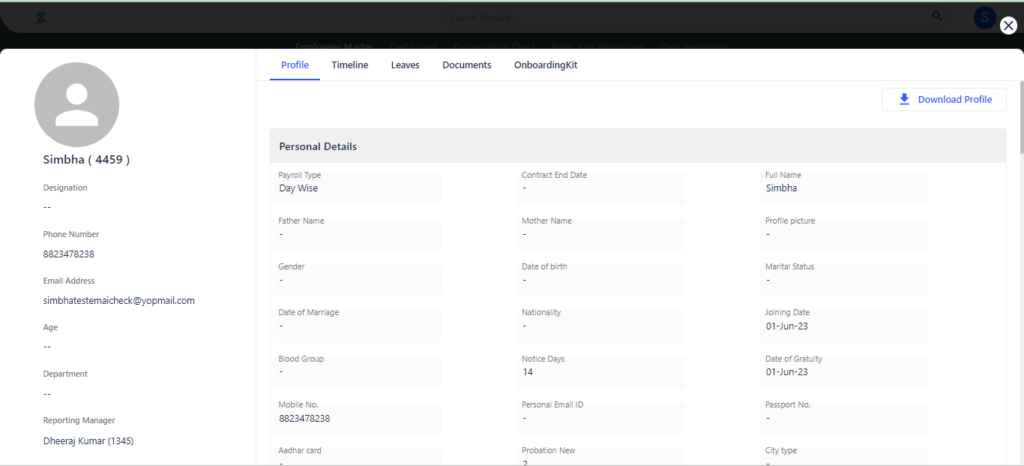 Step 4 : Click on the 3 dots and select "Account Activate" for the activation of the employee's account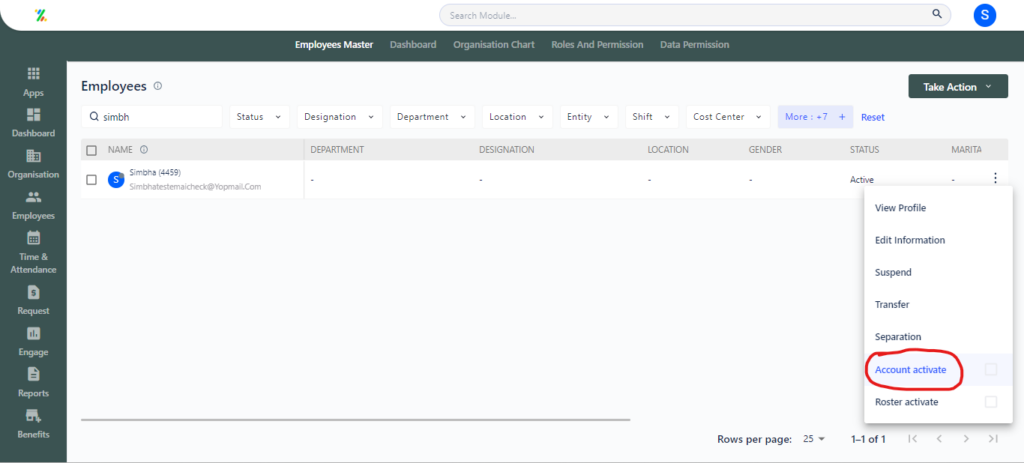 Step 5 : Performing the above step will shoot the login credentials on the official email address, you may login using the same credentials and as soon as the employee is logged in, he/she will be able to punch through mobile app or Web
Step 6 : Make sure that punch on mobile or web is enabled on the shift in which the employees are mapped as per the requirements