To change the language preference of text in the Zimyo HRMS software,
Log in to your Zimyo account
This will take you to your dashboard
From the dashboard, click on your profile picture on the top right corner.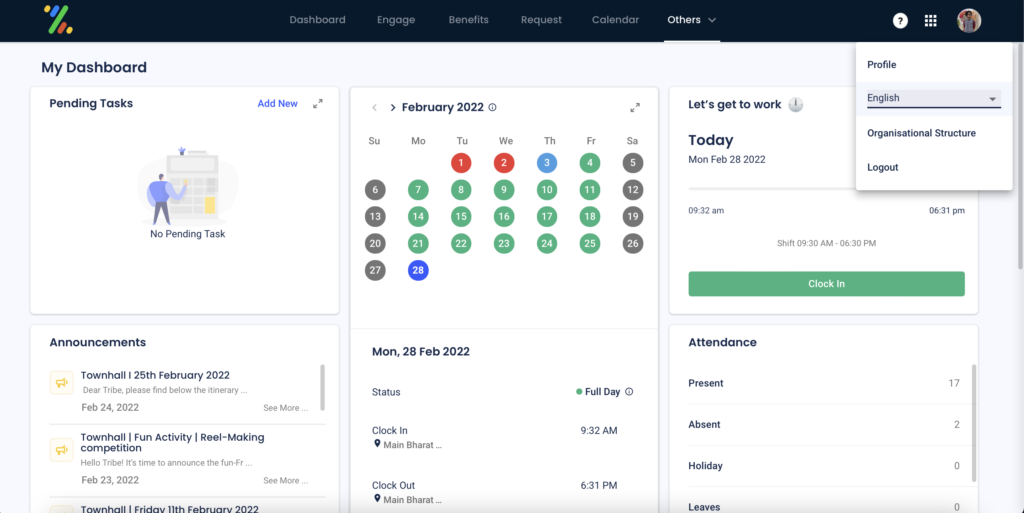 4. From the language selection dropdown, choose a language of your choice.