We can access an Expense report in Zimyo HRMS by following the steps:
Step 1: Log in to your Zimyo account , you will land on Admin's page. Then click on "Organization" & move to "Expense" section as shown below on the screen.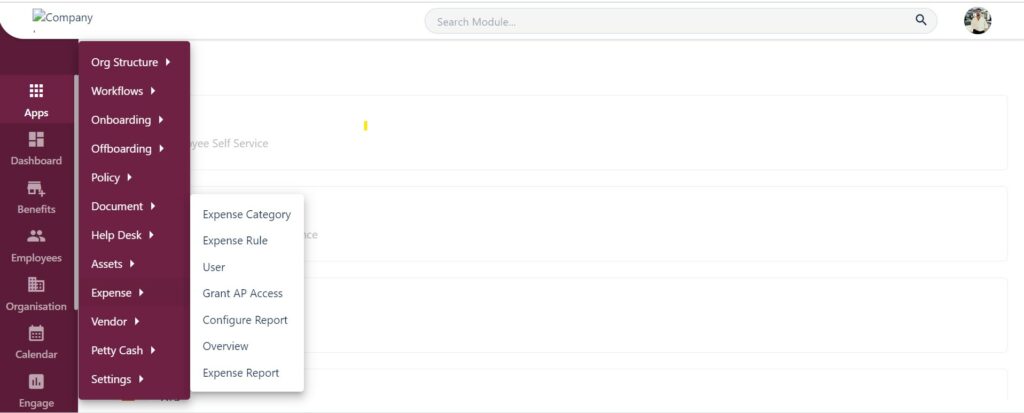 Step 2 : Now, click on "Expense Report" where you can see the number of reports you have created on "Configure Report".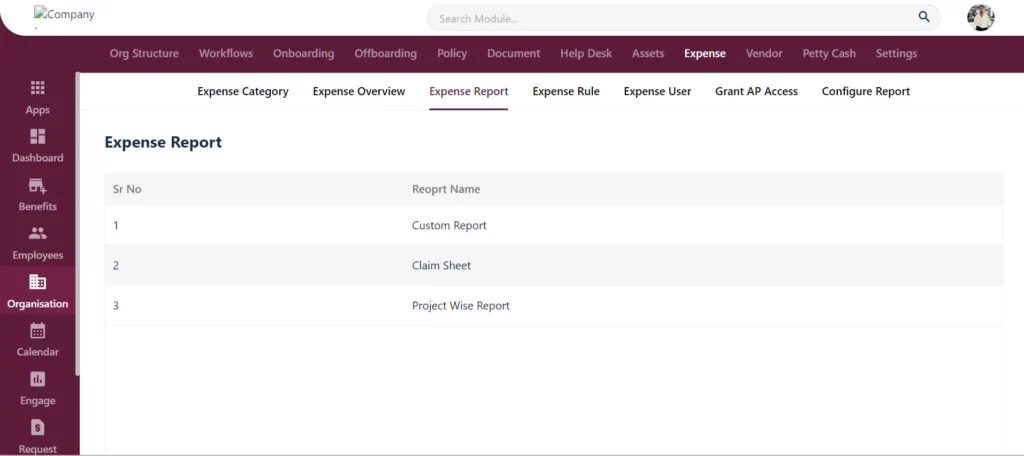 Step 3 : By clicking on these reports, just need to fill all these details after that you can review & download it also. as shown below on the screen.

Please use the link to set up and customize your Expense Report.