By following given steps we can easily create check list in Offboarding process.
Step 1 : Login to your Zimyo account , you will land in to admin's page.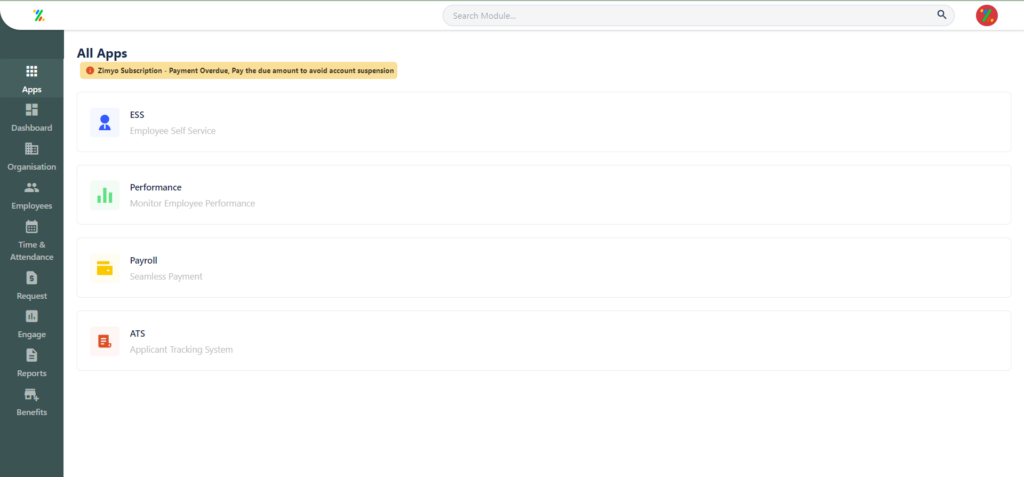 Step 2 : Click on Organization & move to Offboarding section , it will navigate you to "checklist".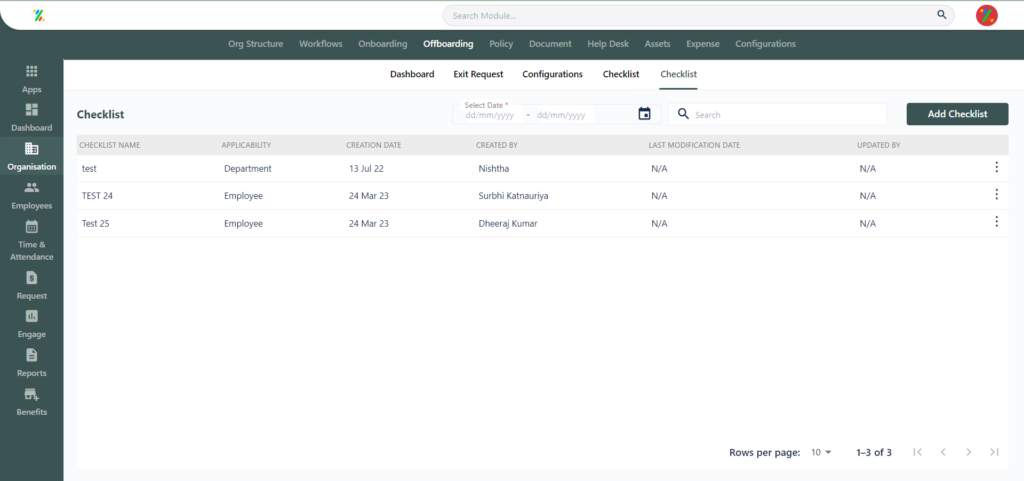 Step 3 : Now click on "Add Checklist" it will popup a detail which you need to fill accordingly. where you need to fill some necessary details like checklist Name , choose the Approver & select the item as shown below in the screen .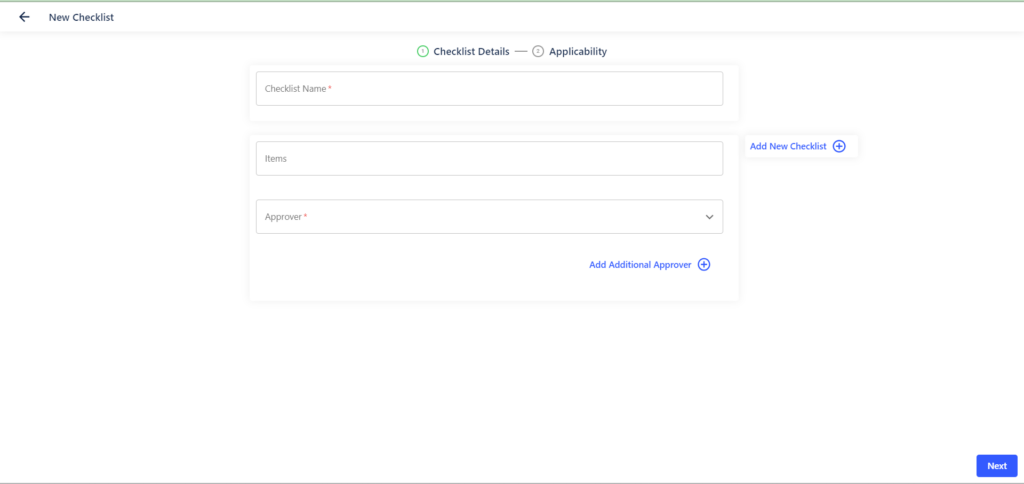 To know more about Offboarding Process click here