All organization policies can be built and categorized in a single place only by following some easy steps in the Zimyo platform.
Step 1: Log in to your Zimyo account, you will land on the Admin's page where you can see the "Organization" Section on the left side of the screen.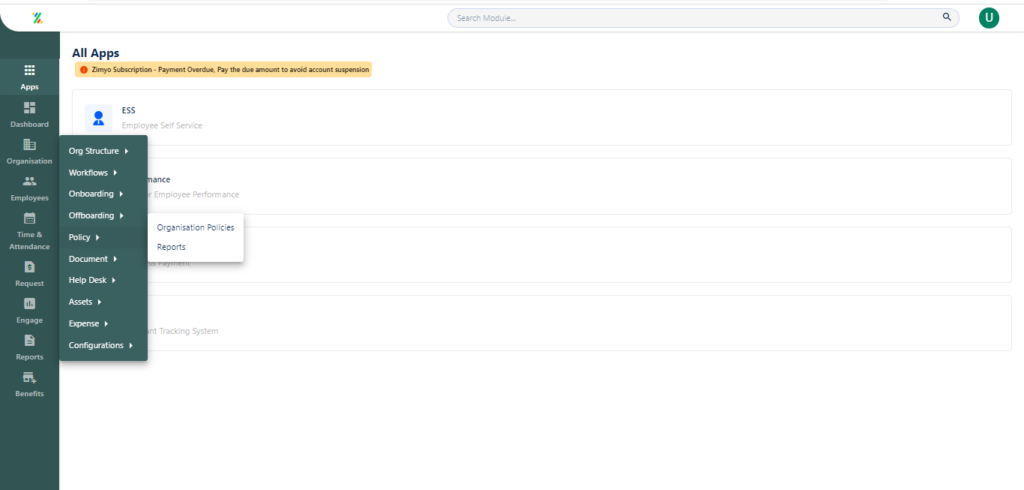 Step 2 : Now , click on the Organization & move to "policy". Here you can create multiple policy categories & under those categories we can add number of policies .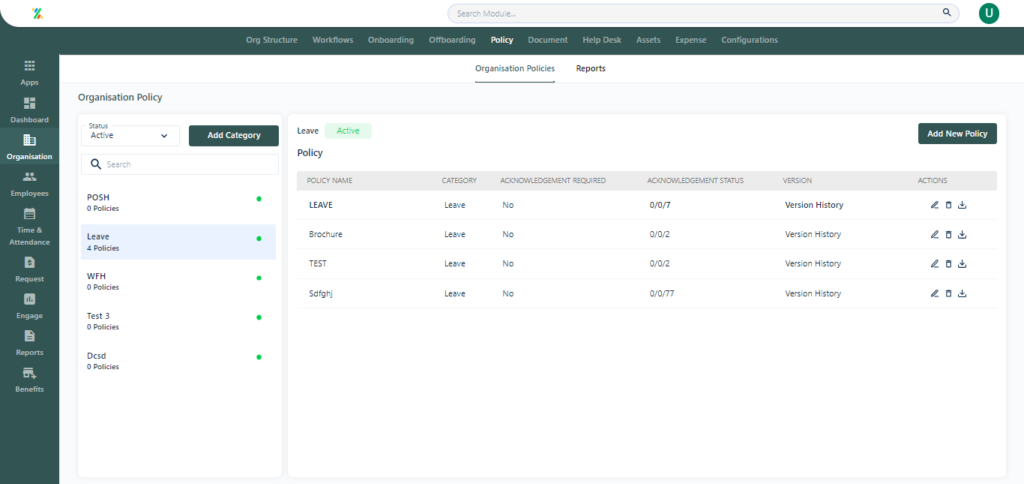 Step 3 : Click on "Add Policy Category" & fill the details as shown below in the screen .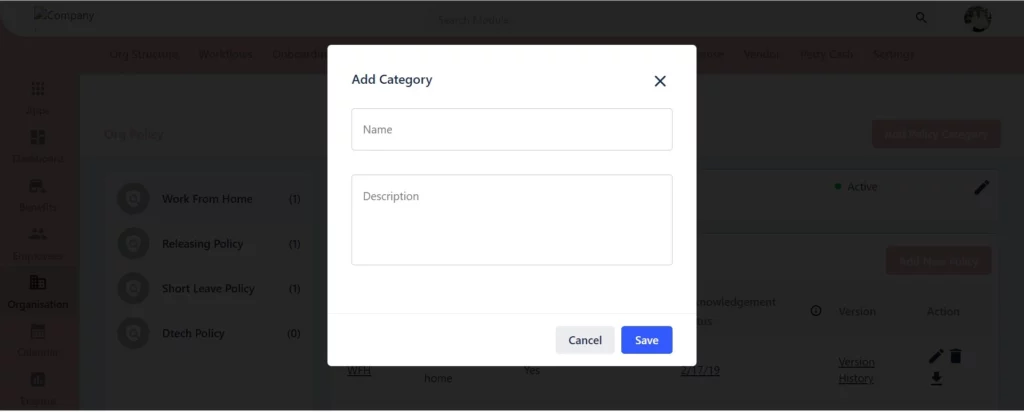 Step 4 : after defining the policy category , now click on "Add Policy" & fill all the details in three steps as shown in the below screen .