In Zimyo HRMS, Admin can manage expenses by following steps :
1: Log in to your Zimyo account, you will land on the landing page for admin. Then click on "Organization" & move to "Expense".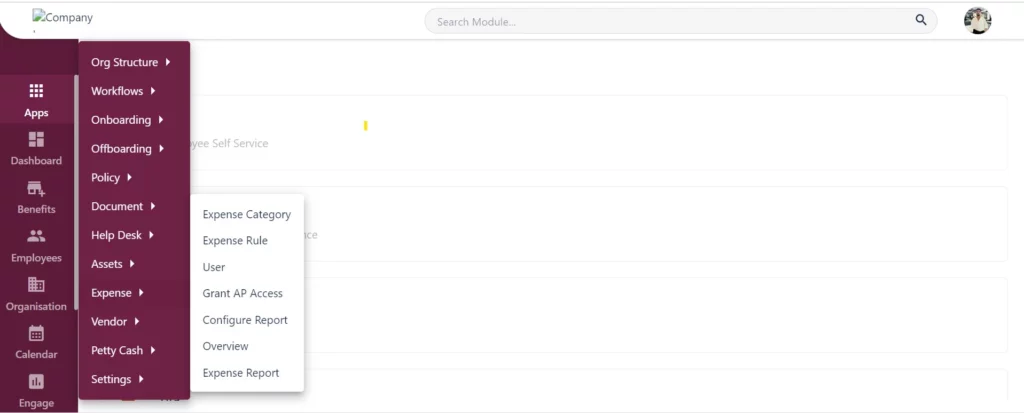 Under "Expense" you can create multiple categories by clicking on "Create New" as shown below in the screen.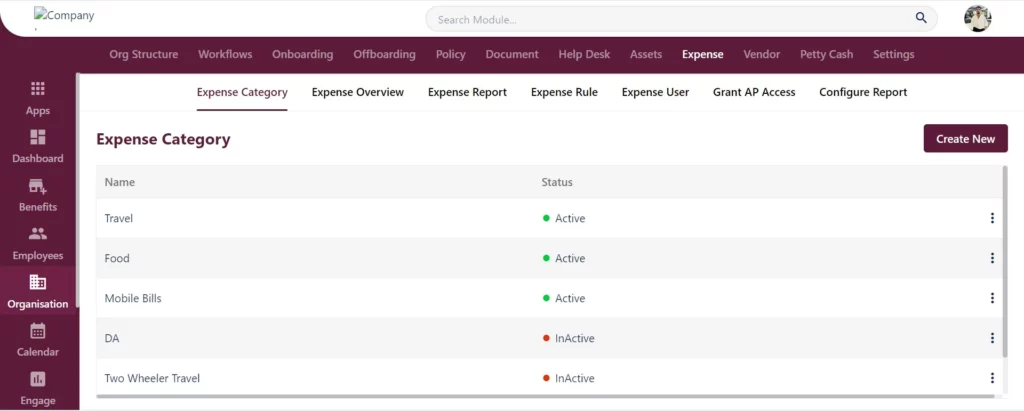 In "Expense" you can create & view Expense reports.
We can create new "Expense Rule" & access "Expense User" accordingly.
To know more about expense click here