Separation of the employee can be done in two ways .
Manually & bulk exit.
We can separate employee by following these steps :
Step 1: Login your Zimyo account , it will take you to the Admin's page .
Step 2 : click on "Organization" as shown below in the left side of the screen , & move to "Offboarding" module ,now go to employee section.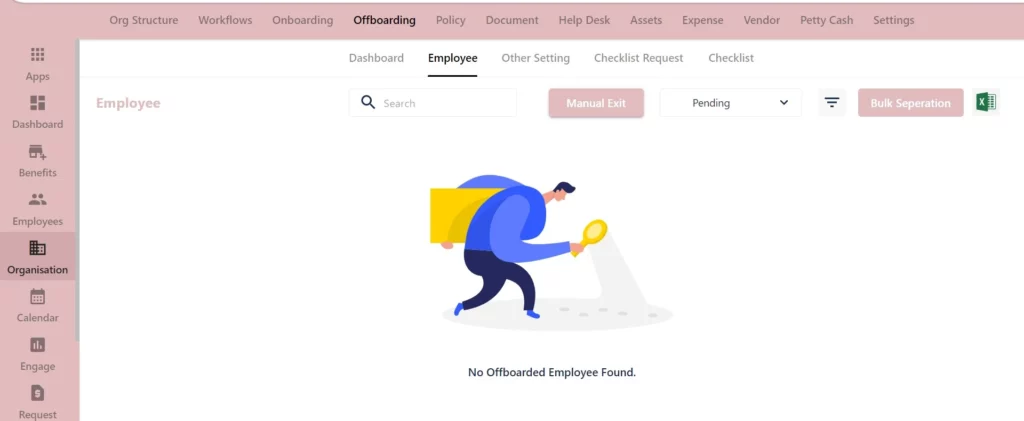 Step 3 : Manual separation can be done one by one as per the requirement where as in bulk Separation ,You can take actions to bulk separate employees because of any reasons by downloading the template and fill the details for the employees you want to separate. Upload the data and click on proceed to complete the action as shown below in the screen .

To know more about separation of employee click on the link below :https://www.zimyo.com/hr-software/employee-offboarding/