In the candidate's menu, you can view & create all the candidates with their basic details like designation, department, location, onboarding stage, and onboarding status as shown below:
Step 1 : Go to Admin page > click on Organization section > click on Onboarding > go to Candidate & click on "Create new".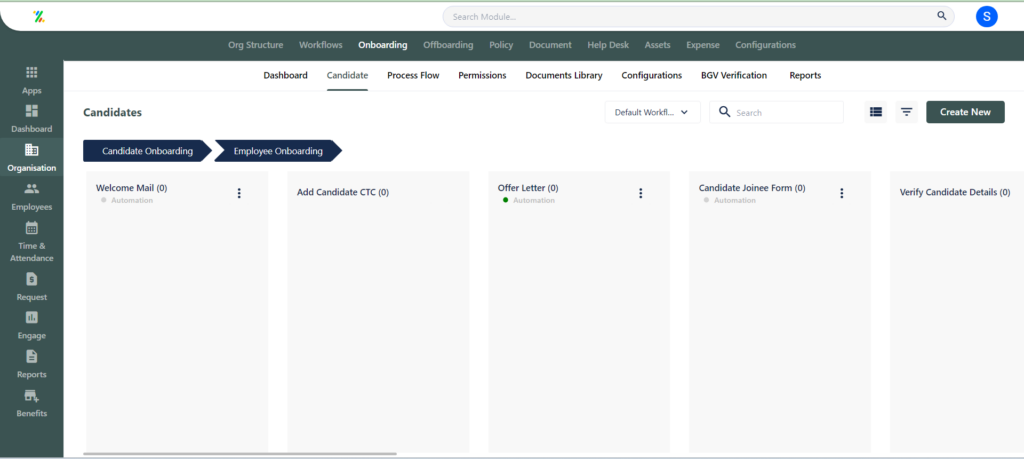 You can view the candidates by filtering as per onboarding workflow type, status, department, designation, location or entity.
Step 2 : By clicking on "Create New" it will pop two options:
1- you can create manually by filling all the details in a structured form as shown in the below screen.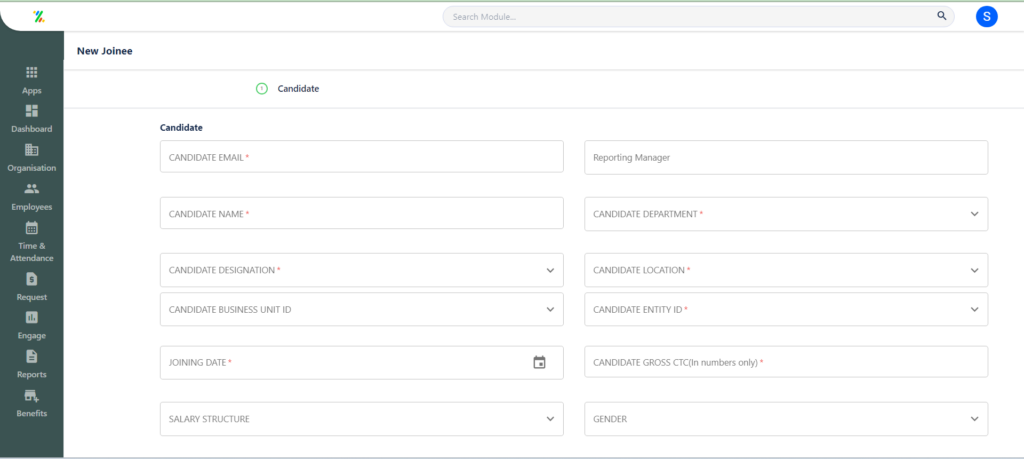 2- You can create in bulk also by downloading the pre-defined template given in the CSV format and upload it after filling all the relevant details as shown in the below screen .