To create & access the "Expense Report", we need to follow these steps :
Step 1: Log in to your Zimyo account, you will land on the Admin's page. Then click on "Organization" & move to "Expense".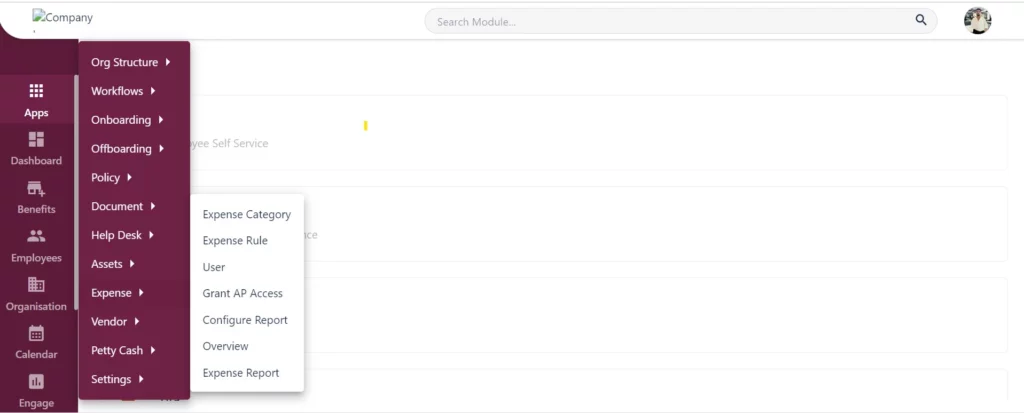 Step 2 : By clicking on "Expense" move to "Configure Report" & click on "Create New".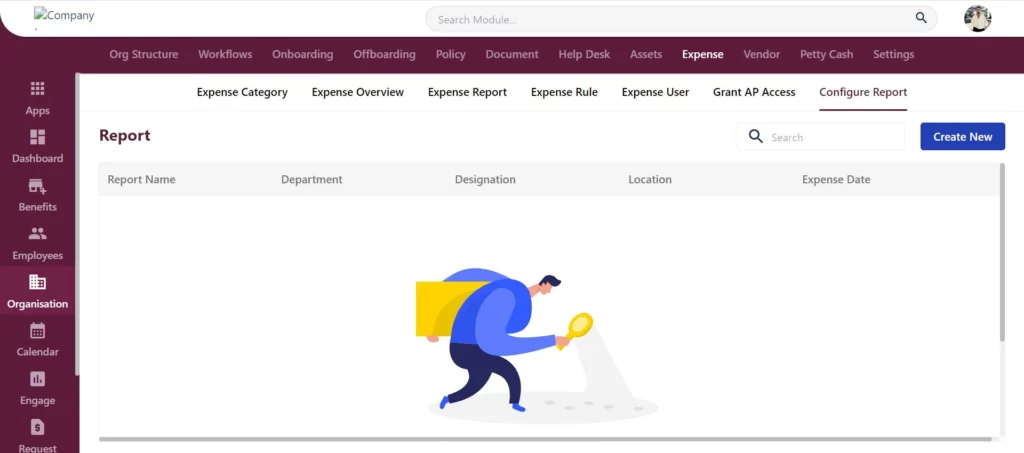 Step 3 : After clicking on "Create New" it will popup a detail page where you need to fill all the required details as shown below on the screen.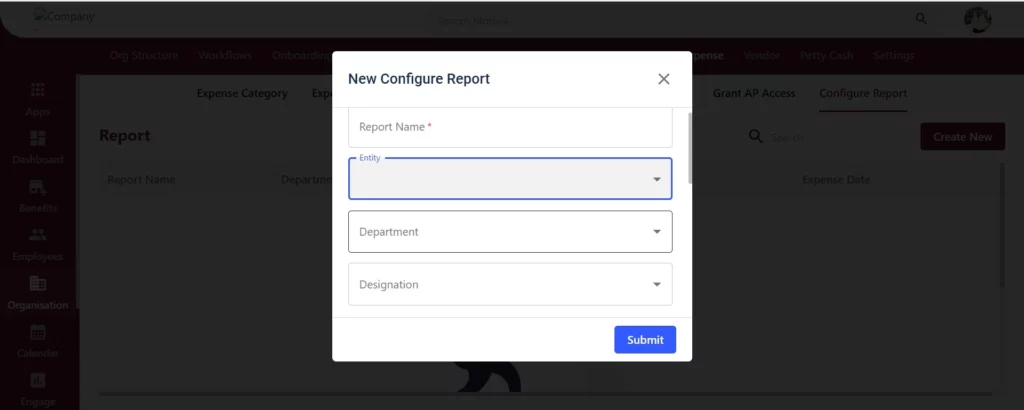 To know more about Expense click here