The off-boarding process is a series of steps that streamline the formal separation of an employee from a company while taking care of various dimensions such as expertise sharing, exit interviews, asset recovery, and completing the necessary forms and formalities. It can have a
major impact on your branding.
Your employees might leave the organization through resignation, retirement, or termination.
The off-boarding process must align with every scenario and provide employees a positive
experience that makes them feel valued.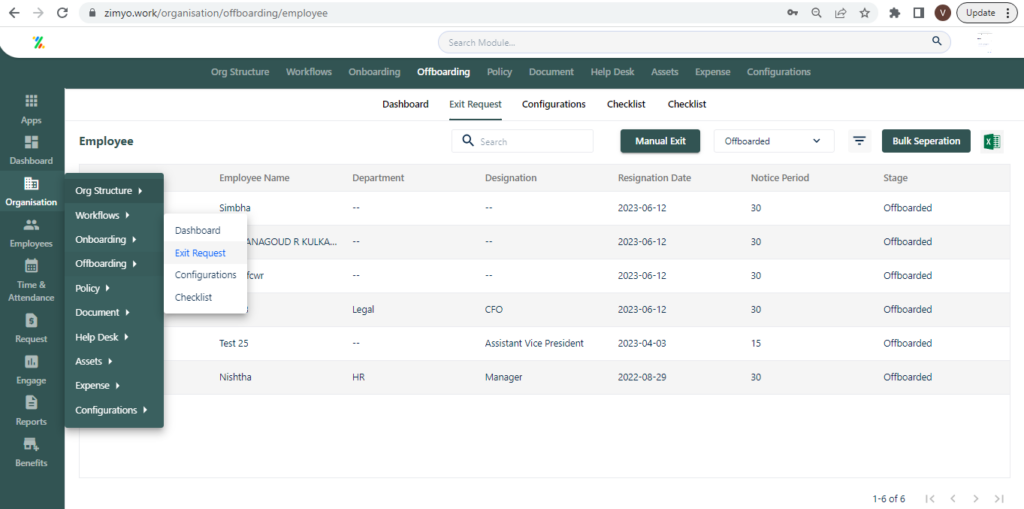 Click the link to know more about the offboarding process.