1. First, log into your Zimyo Account.
2. This will take you to the homepage. From there, click on the organization tab.
3. Click on "Onboarding" in the dropdown menu. Then click on "Overview."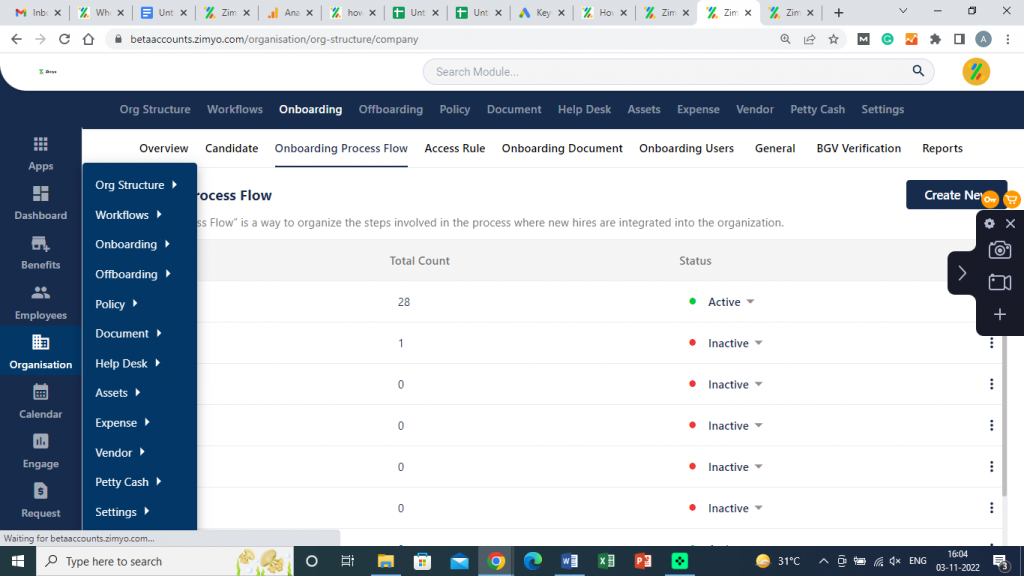 4. This will navigate you to the overview page.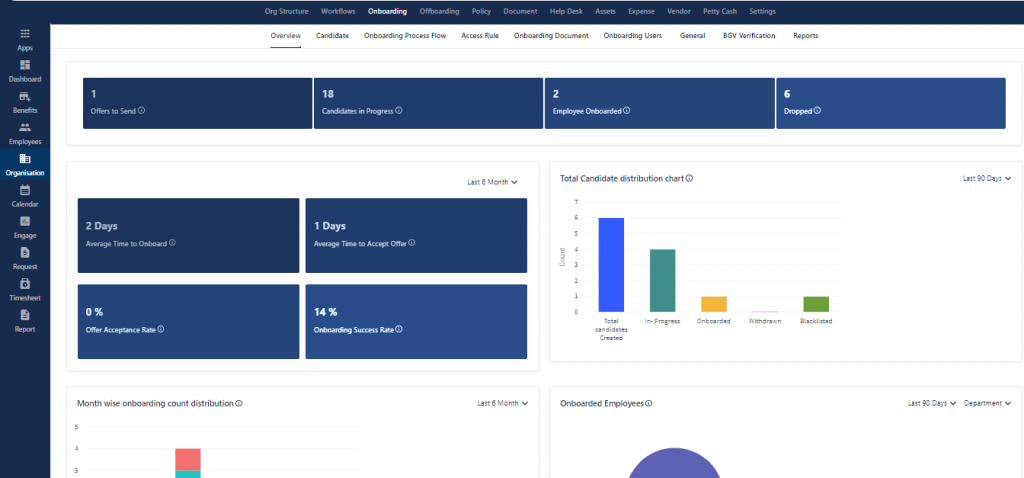 5. From here, you can create custom workflows, create forms, send offer letters, joinee forms, and other recruitment emails. You can also create custom onboarding workflows.