Data permission entails regulating access and management of specific employee data based on roles and responsibilities, ensuring data security, privacy, and compliance with relevant regulations.
Employees >> Data Permission, here admin can assign various permissions to entities, locations, departments etc. present in your organizations.

To generate a new data permission set, select "Create New." Enter the Group Title/Name and choose the Access Level from the drop-down menu.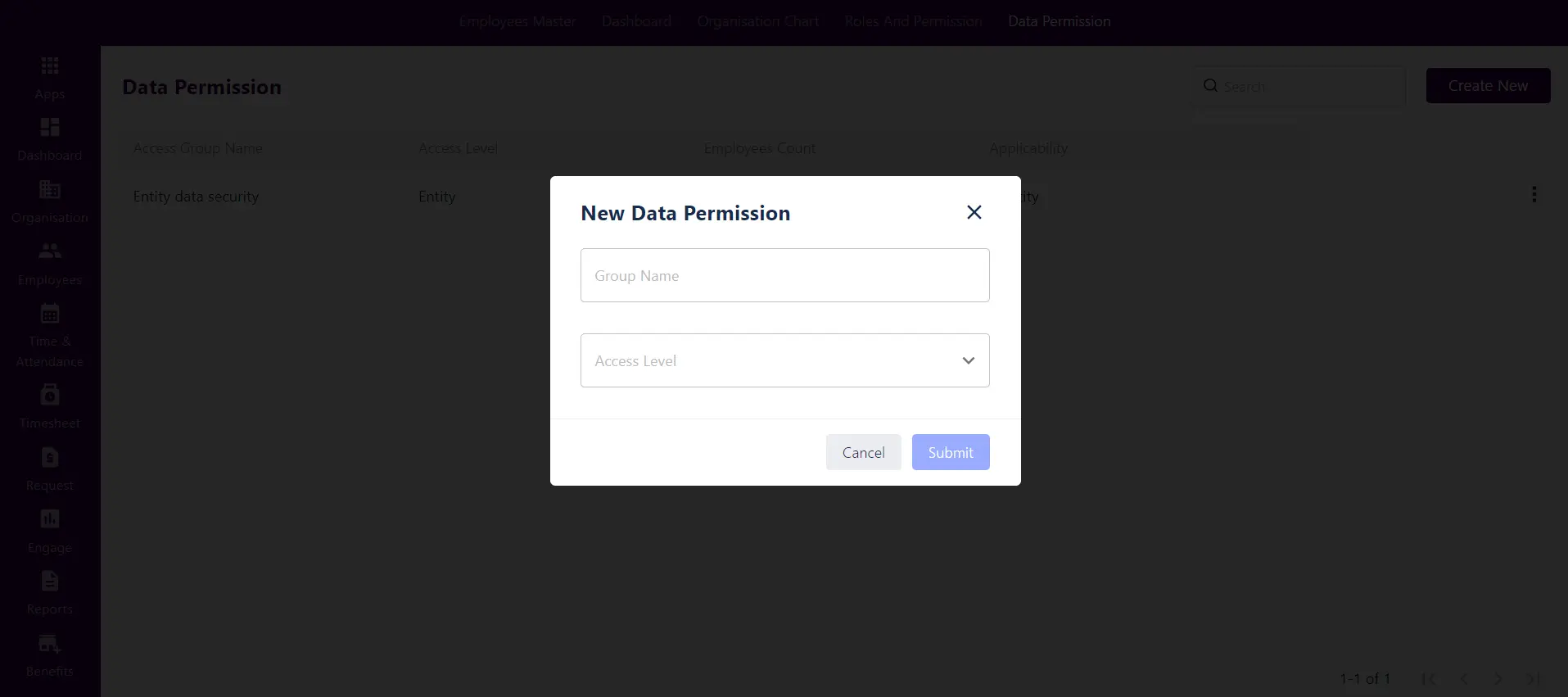 After creating the Data Permission group, refresh the page to reflect the newly created group.
Click the three dots(Kebab Menu) next to the Access Group name and choose "View." Once opened, select "Add users" to include sub-admin in the data permission.