In the document section, the admin can establish several folders essential for employee submissions, where employees upload documents via the ESS portal. Additionally, the admin can craft HR folders for crucial credentials. The admin holds the authority to devise document templates for future use. The report section within documents permits the admin to generate and download reports in Excel format.
Employee Documents: The admin has the ability to create multiple folders, manage access, and configure applicability based on different organizational units such as Entity, Location, Department, and Designation. Admins can view all documents uploaded by employees in their respective folders. The admin can switch between views:
By Folder: Documents are displayed based on created folders.
By Employee: Documents are displayed on an employee-wise basis.
Note: In the employee documents section, the admin can manually create folders, bulk update expiry dates and reminders.
In the HR documents section, the admin can create and view folders for internal purposes. Here, the admin can define accessibility and permissions for specific individuals as per the need.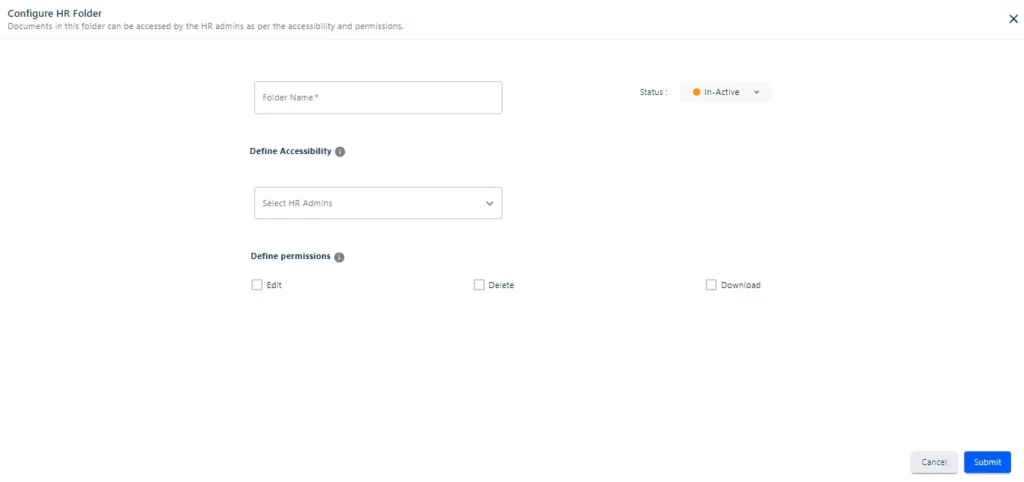 A document library is a centralized digital repository that stores and organizes various documents, files, and resources. 
Organization → Document → Document Library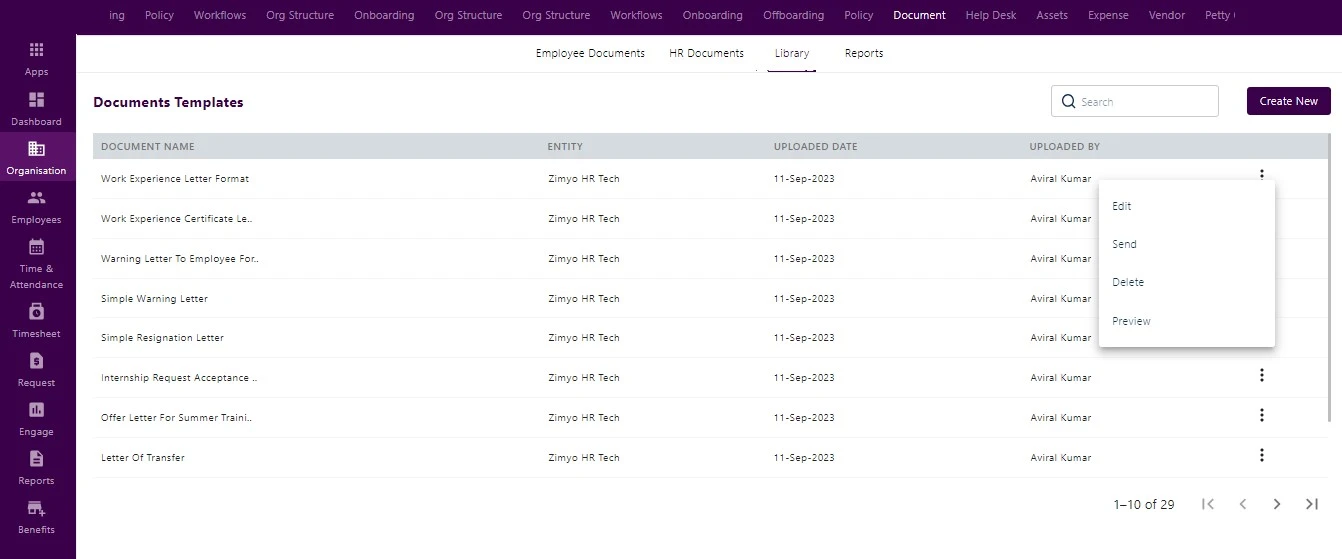 In the report section, the admin can generate and download new reports related to documents.
Organization → Document → Reports