Helpdesk management in HRMS entails efficiently addressing and resolving employee inquiries and concerns through a dedicated support system. This aims to enhance overall employee experience and satisfaction by providing timely assistance for HR-related queries, IT support, and other general needs.
In the Helpdesk dashboard, the admin can gather insights on the total number of created tickets, resolved tickets, and those currently open for resolution. The admin can also categorize tickets based on priority for swift actions. Applying filters for 30, 60, and 90 days provides a detailed overview for better insights.
Organization → Helpdesk → Dashboard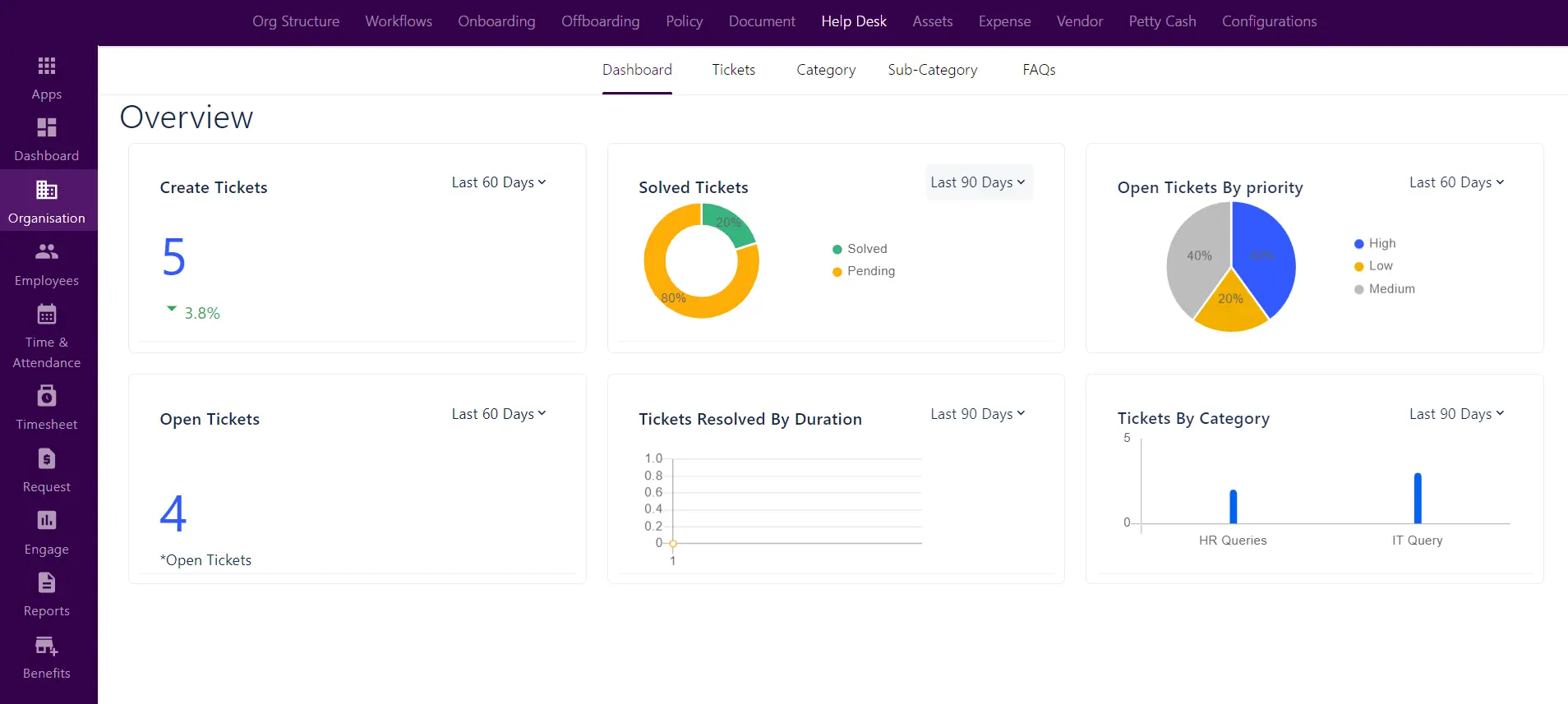 The Helpdesk category involves classifying issues, inquiries, or tickets based on their nature or topic within a helpdesk system. This categorization enables organized and efficient management of various types of requests, facilitating effective resolution by support teams.
In the helpdesk category section, the admin can establish new categories. Once created, clicking on the three dots allows the admin to edit the category, making any necessary changes or modifications.
Organization → Helpdesk → Category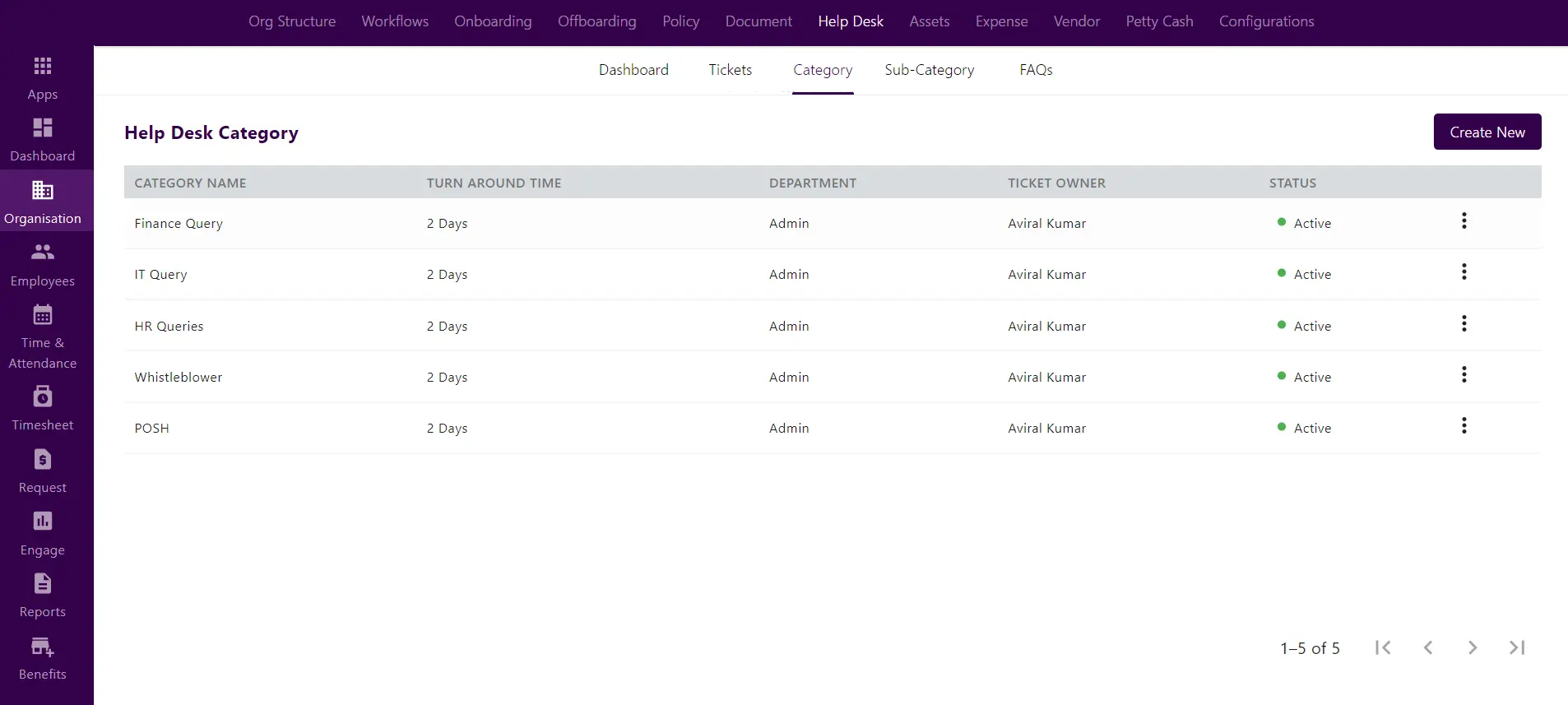 In the subcategory section, the admin can generate multiple subcategories within a single category. For instance, under the category named "Infrastructure-related query," there can be several sub-categories such as internet services, hospitality services, and more.
Organization → Helpdesk → Sub-category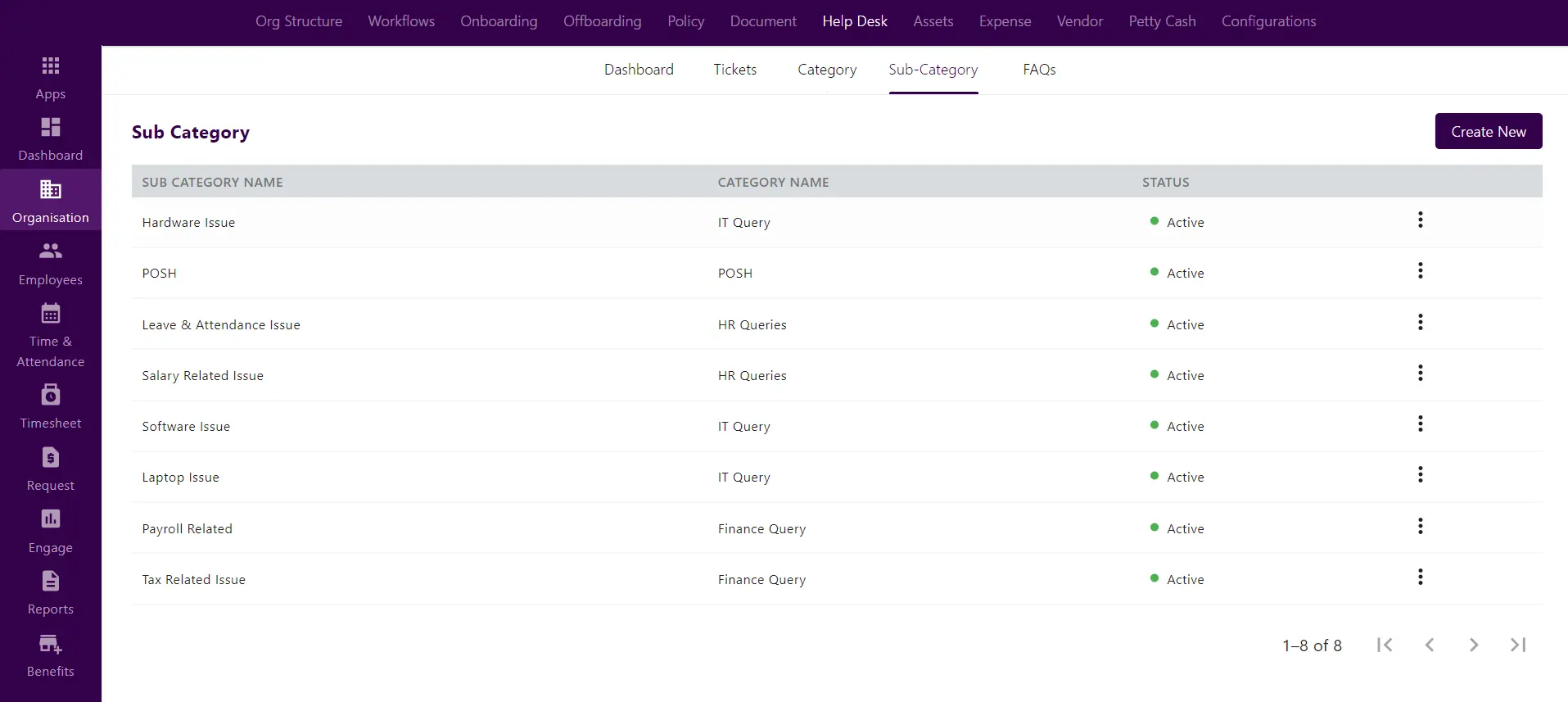 Clicking on "Create New" empowers the admin to generate subcategories by providing all the essential details.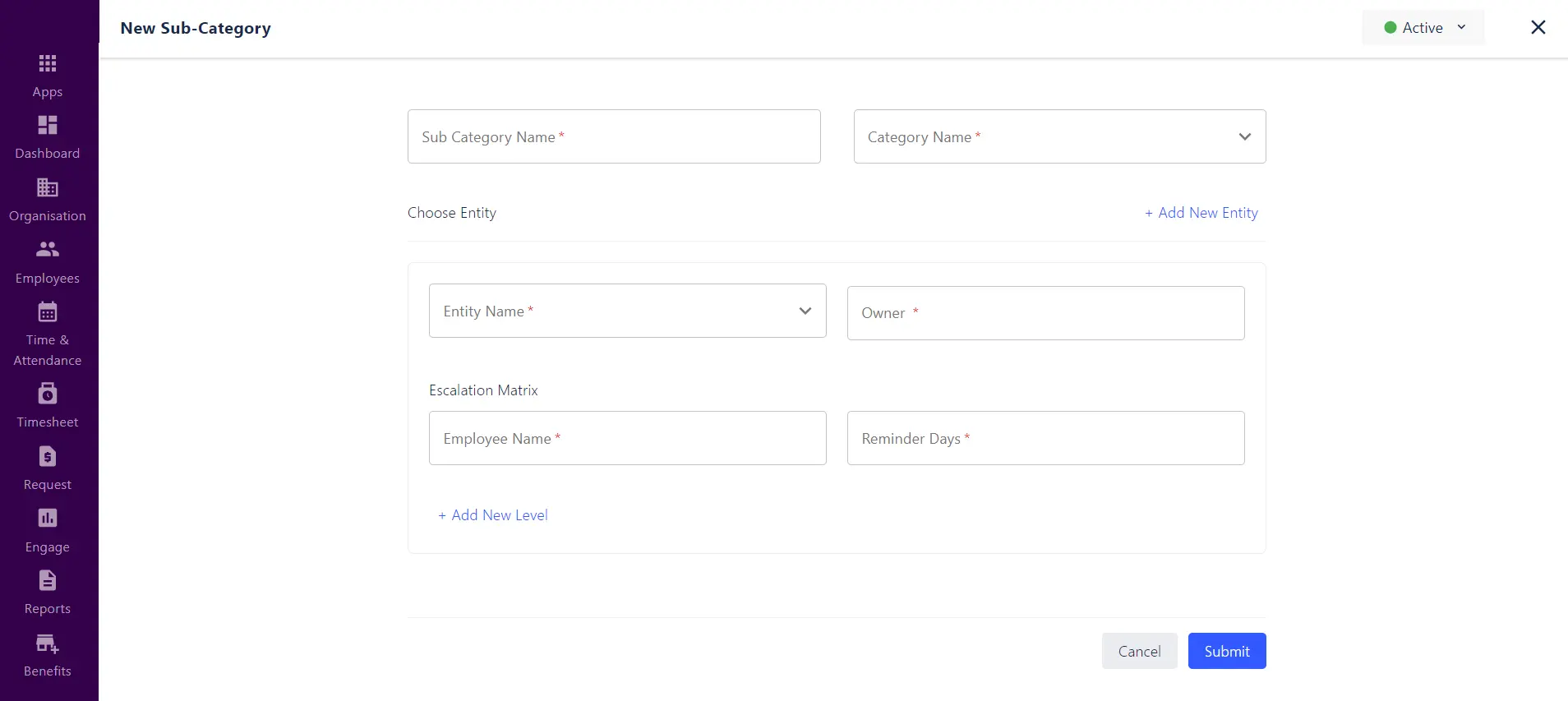 In the ticket section, the admin gains a complete overview of tickets raised by employees through the self-service portal. The admin can apply filters based on categories, hover over tickets, and access specific ticket details with a single click.
Organization → Helpdesk → Tickets

To support employees, the admin has the ability to generate multiple FAQs categorized for clarity and easy reference.

By clicking on "Create New" Admin can create new FAQs under particular category as shown below in the screen.
Organization → Helpdesk → FAQs→ Create New