The number of paid leaves that you can take that the company offers, and the number of leaves you have left can be viewed on Zimyo HRMS Calendar tab. To use this feature:
Log in to your Zimyo account
This will take you to your dashboard
From the dashboard, scroll down to Leaves. The following tab will appear on your screen.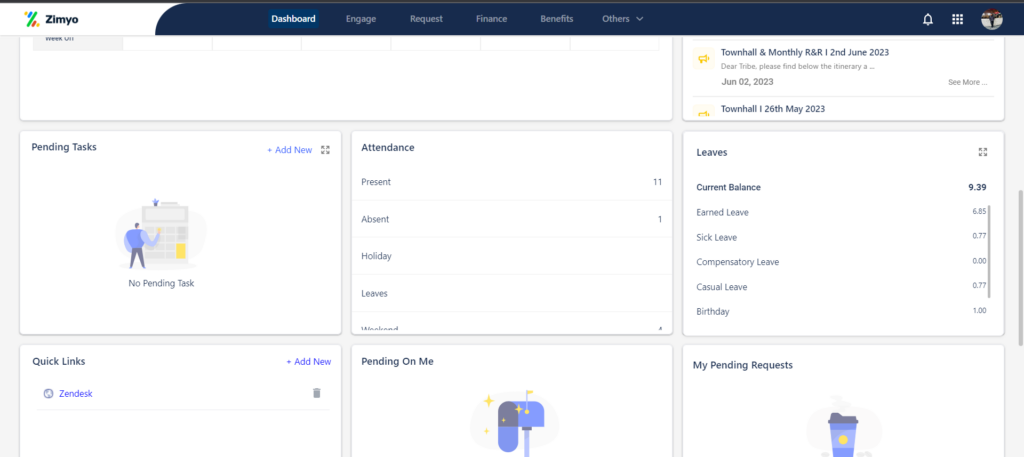 4. On this page you can view the number of leaves offered by your company, broken up by the type of leave offered- including earned leave, sick leave, compensatory leave, etc. The number of days of leave that is left can also be viewed here.