Zimyo Payroll contains a default payroll template as well as the feature of adding a custom template also. The steps involved to create a custom payroll template are:
1. Navigate to Configuration>Salary slip template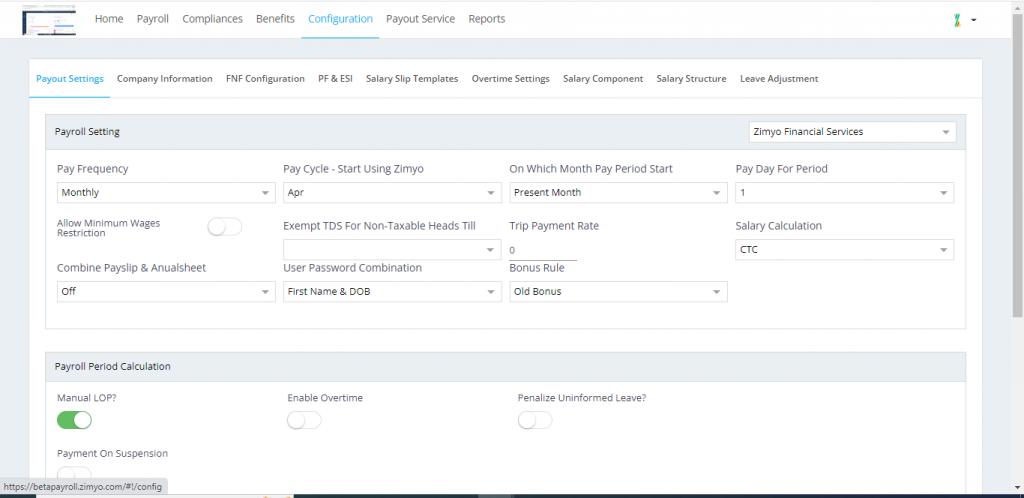 2. Here, you can view a default Zimyo template. You can use it as it is or you can edit the template as per your organization's requirement.
You can also add a whole new custom template by clicking the "Add Template" button present at the top left corner of the page.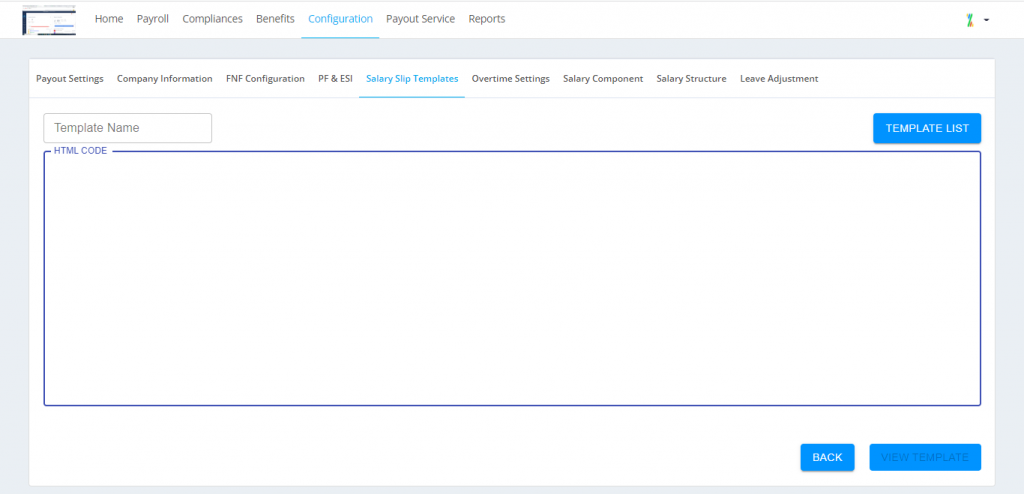 3. In the "Add Template" window add the new custom template as per your requirement and click save.