In Zimyo HRMS, Admin can create document categories & ask employees to submit their documents under those categories according to their needs.
Admin can create the documents by following the steps :
Step 1: Log in to your Zimyo account, you will land on Admin's page . Then click on "Organization section" & move towards the "Document"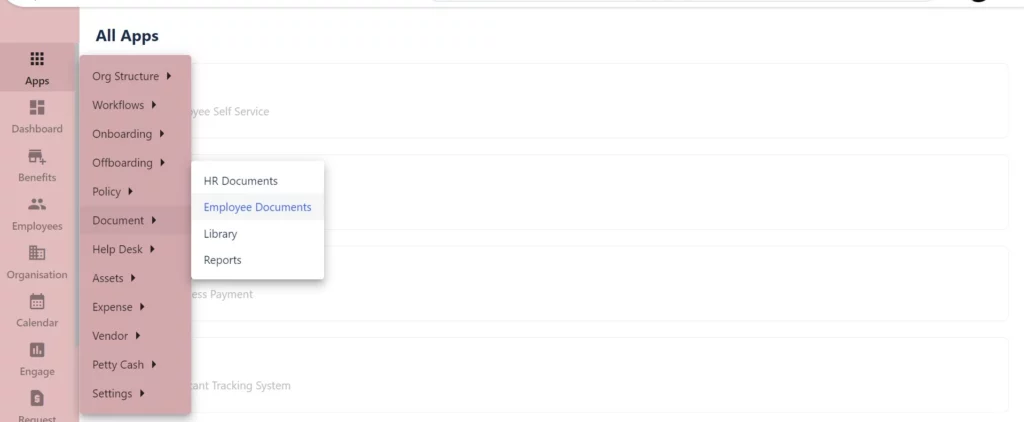 Step 2: Now click on "Employee Documents" & move to "Create New" . It popup two options.
Create employee folder
Bulk upload, as shown below in the screen.

Step 3 : By clicking on " Create Employee Folder " you can create new folders by providing the necessary details given in the form as shown in the below screen.

Now click on Bulk Upload
Choose the folder where you want to upload the files in bulk as shown below in the screen.