Property Library is a central repository where the admin can create and manage properties(i.e. input fields that can be used in multiple dynamic forms) that can further be imported into organization units and forms library.
To access the property library we need to follow the given steps:
Step 1: Log in to your Zimyo account, you will land on the admin's page. Then move to "Organization" & click on "Settings".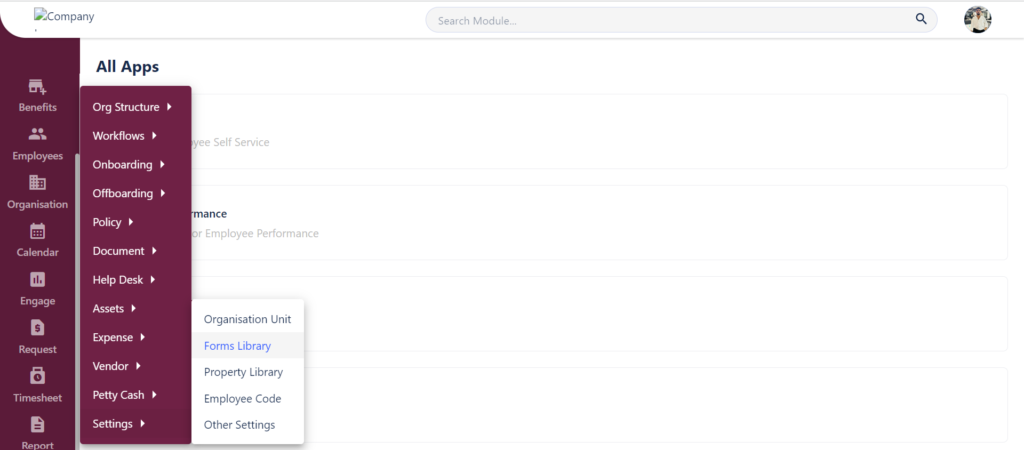 Step 2 : Now move to "Property Library" & click on "Create New" it will pop up the various details which an admin need to fill for the creation of new property, as shown below on the screen.

To access the "Form Library" for the creation of new form templates click here