To read the policies of the company, all the relevant documents and policy papers can be found on Zimyo HRMS. To navigate to the relevant section:
Log in to your Zimyo account
This will take you to your dashboard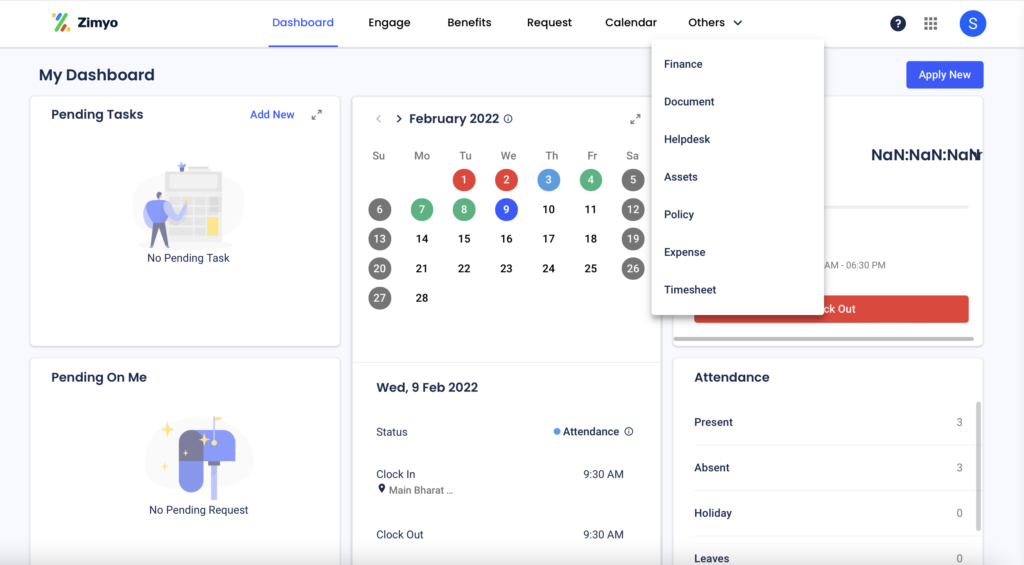 3. On the 'Others' option in the menu bar, click on 'Policy'. It will take you to the following page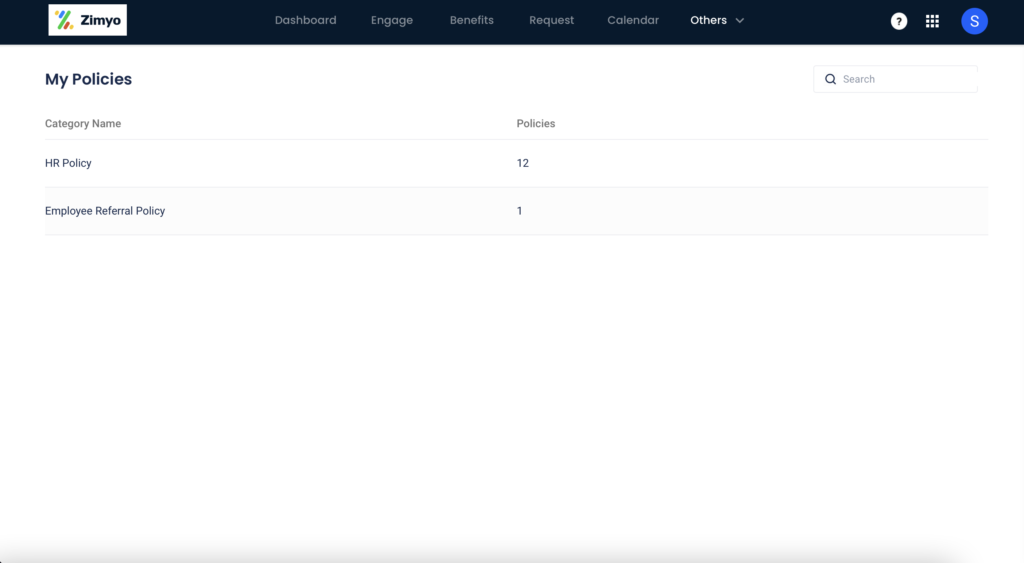 4. All company policy documents are listed here, categorised into different sections. To read the policies of a specific section, for example HR Policy, click on it.