Yes, you can do so by simply logging into your Zimyo account.
1. This will take you to the dashboard. From the dashboard click on "User name". The following dropdown will appear.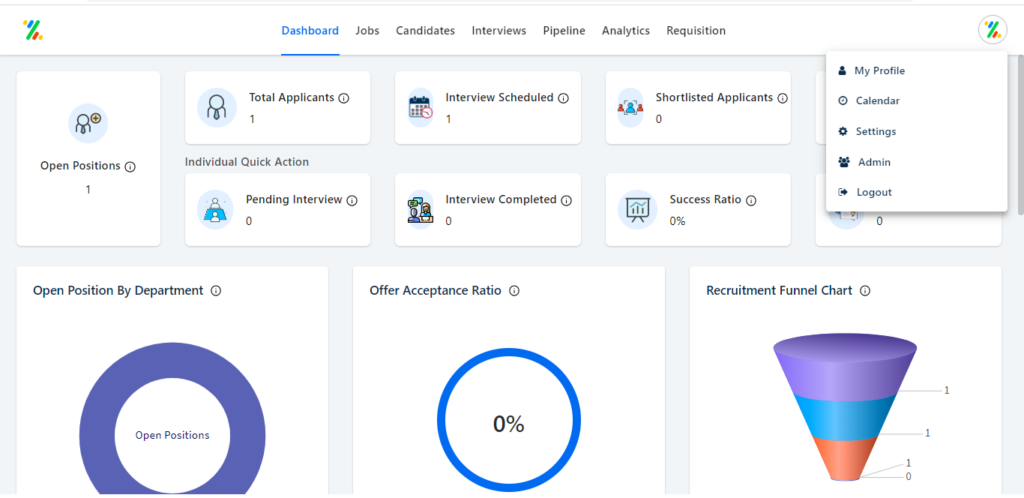 2. From the dropdown, click on "Settings/Admin". This will take you to the following screen.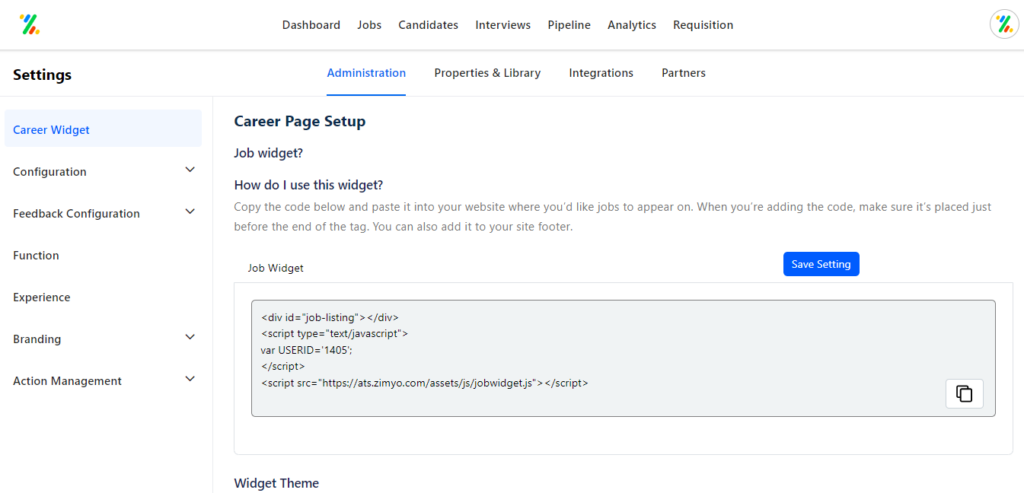 3. From the settings click on " Job Widget" under the Career Page Setup tab. This will further take you to the window from where you can follow the steps mentioned to publish the jobs on your company website and on social networks.
4. In case you don't have any career page on your website you can simply click on "Jobs URL" under the career page setup tab. From here you can copy the link provided to you and simply paste that in your job post. It will create a dummy career page for you from where candidates can view and apply to all the jobs you have created in the ATS.