An advance on your monthly salary can absolutely be requested.
Log in to your Zimyo account
This will take you to your dashboard
From the dashboard, navigate to the benefits tab. The following tab will appear on your screen.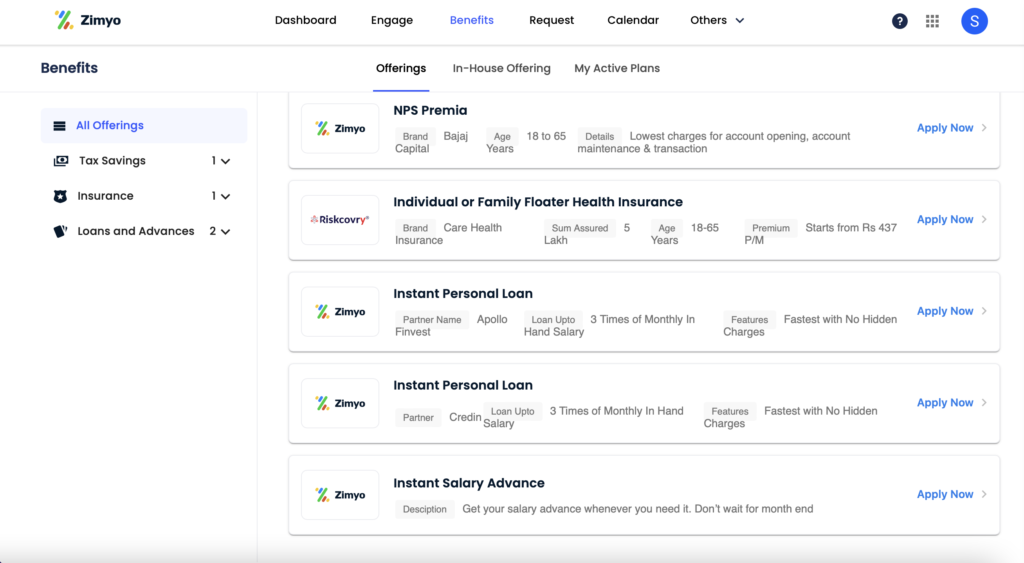 4. In the 'Offerings' list, scroll down to find the 'Instant Salary Advance' option.
5. On clicking the 'Apply Now' button, a form will appear on your screen. Fill in the necessary details and click on submit. Your salary advance request will be generated.