To apply for a loan, follow the below steps:
First login to your Zimyo HRMS portal using your login credentials, this will take you to your admin page then choose the ESS module. If you are an employee and not admin it will directly take you to ESS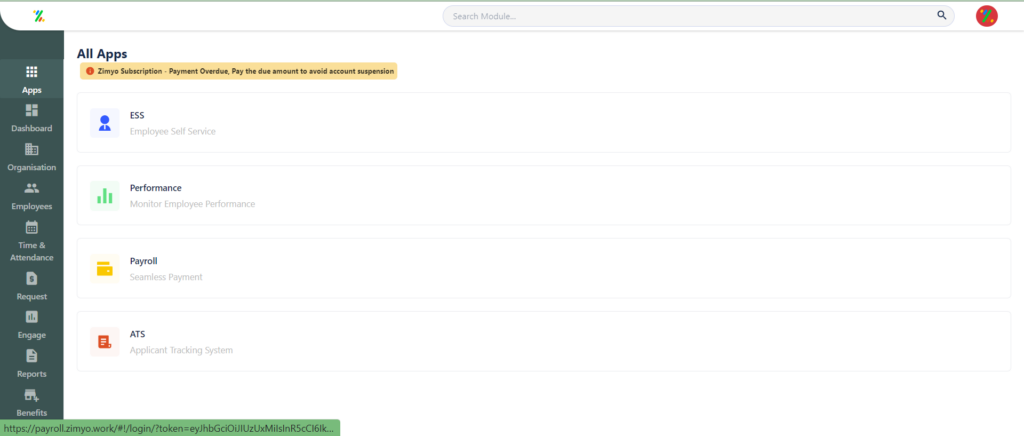 2. Click on Benefits from the top menu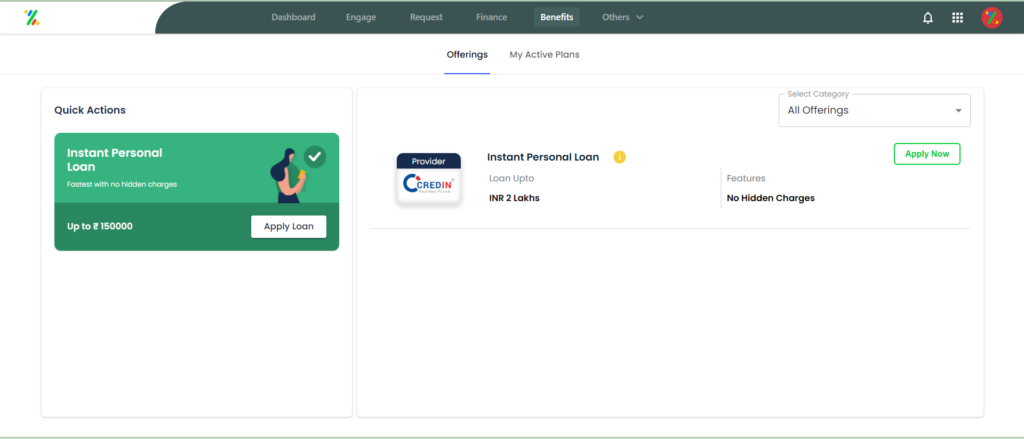 3. In the Benefits tab click on Offering.
4. Click on Apply now against Instant Personal Loan, fill the details
5. To submit this request click on Submit