1. First, log into your Zimyo Account. This will take you to the main page.
2. There will be a column of icons on the left side. From there, navigate to "organization."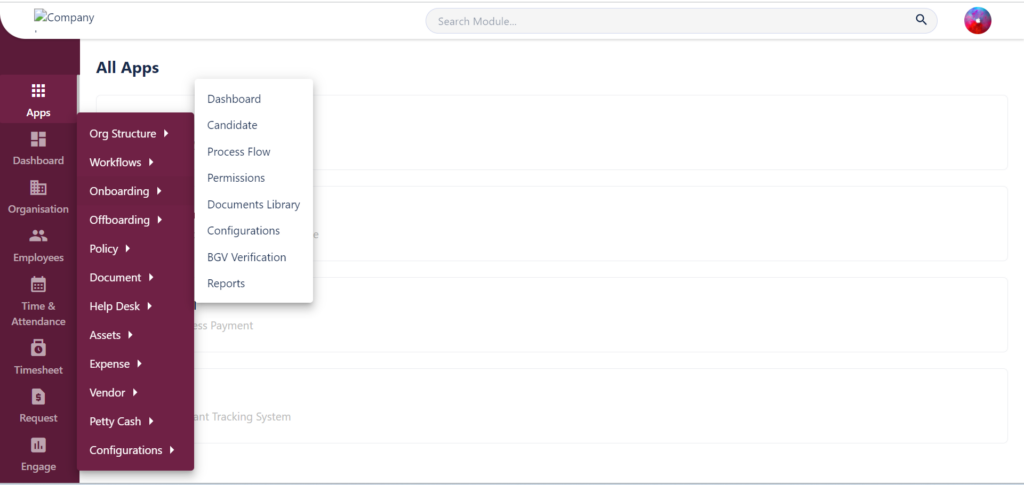 3. Click on "Onboarding" in the dropdown menu 
4. Then, click on "Candidates".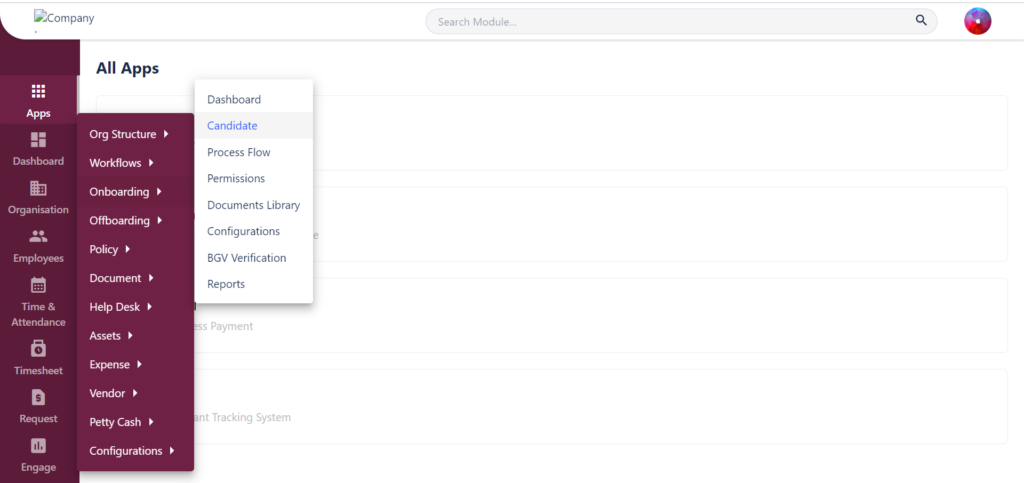 5. It will navigate you to the following screen.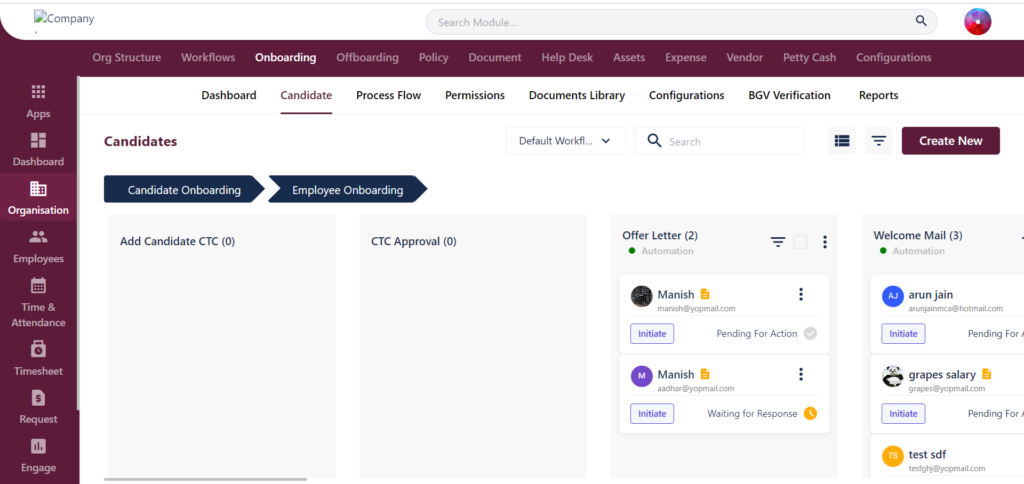 6.  On the above screen, scroll to the right until you come to the "Welcome Mail" tab.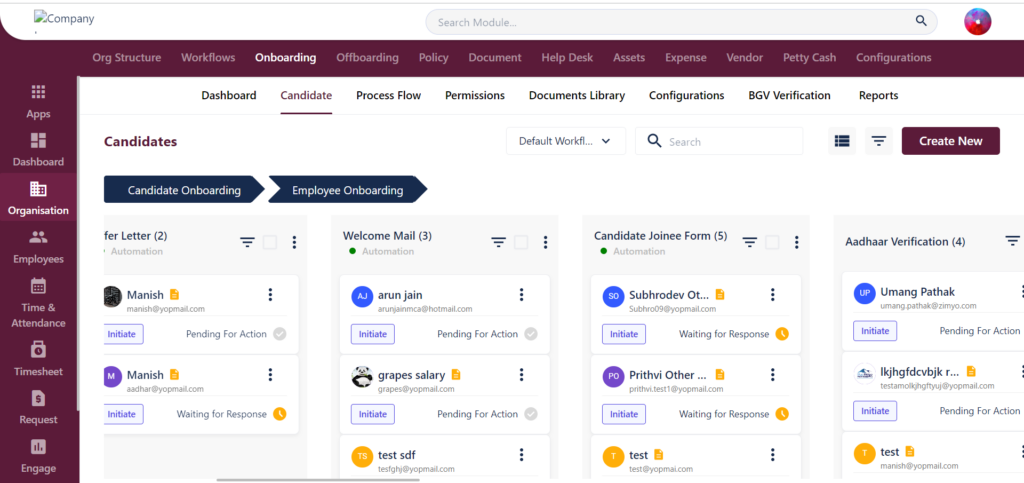 7. You can see the list of people who have and have not received the welcome mail and send it to them accordingly.
8. Similarly, you can track all the candidates and the status of their onboarding process. It will give you clear insights into your hiring process.