1. First, log into your Zimyo Account.
2. This will take you to the homepage. From there, click on the "ESS" tab.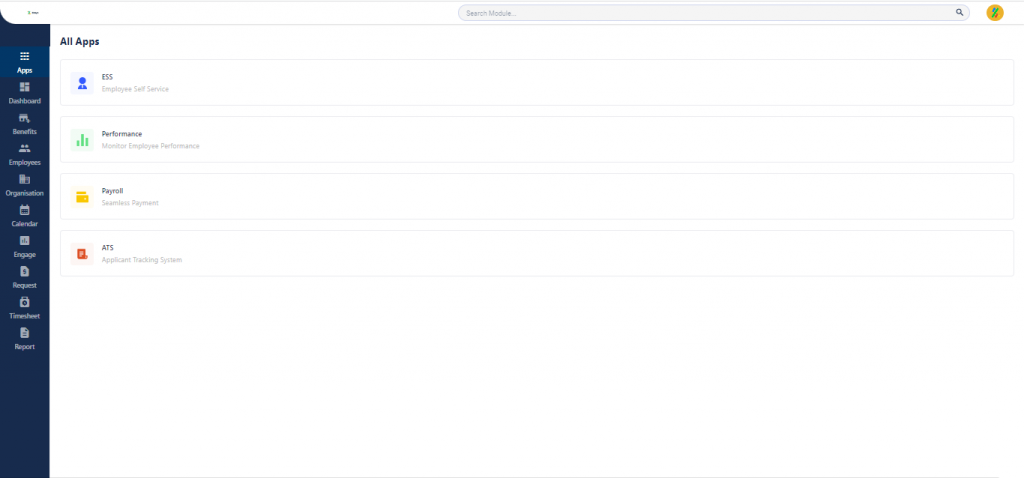 3. This will take you to the dashboard.
4. On the top of the screen, you will see numerous menus, including- Dashboard, Engage, Request, Finance, Benefits, and Others.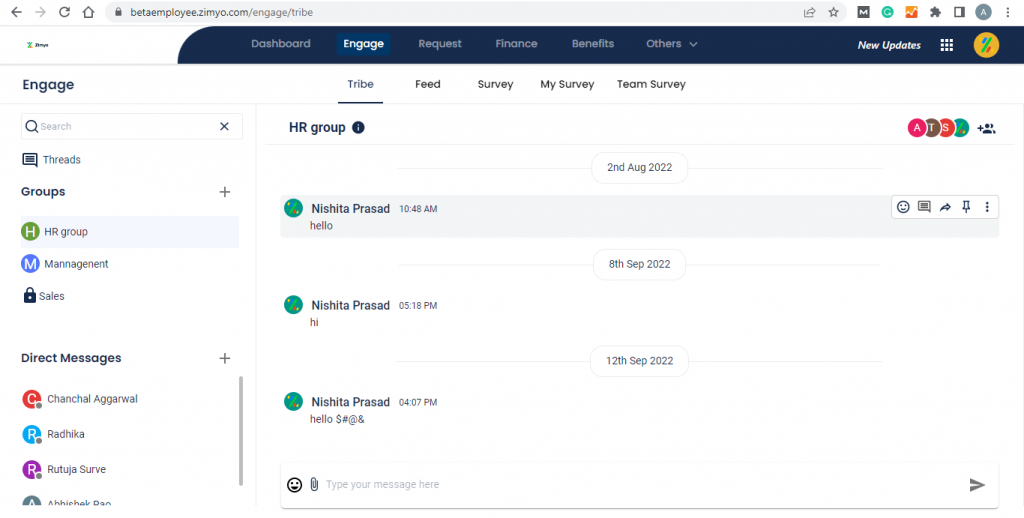 5. From the header, click on "Engage." This will navigate you to the above-mentioned page.
6. You can click on the "Feed" tab. Then click on "What's on your mind." This will show you the following menu. Click on the rightmost icon to create a poll.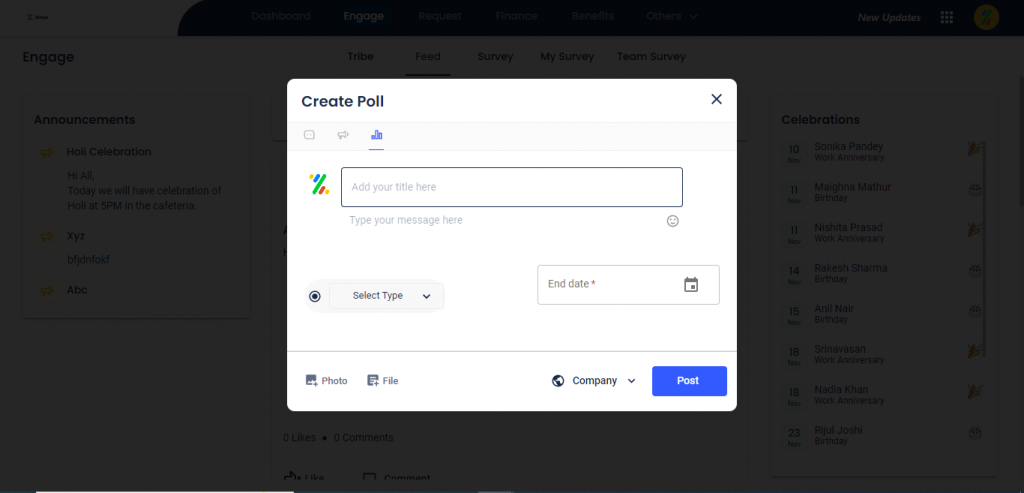 7. After you have created a poll, it will look like the image below.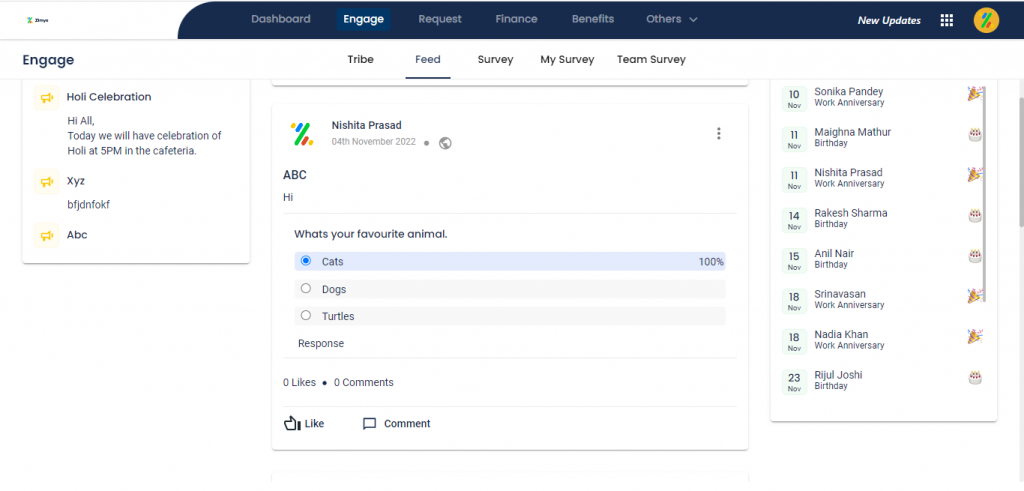 8. Click on the "Response" header below the options to see the responses. this will open the following page and show the responses for that poll.