In Zimyo HRMS, we can manage & configure "Email Notifications" by following steps:
Step 1: Log in to your Zimyo account, you will land on Admin's page. As shown below in the screen.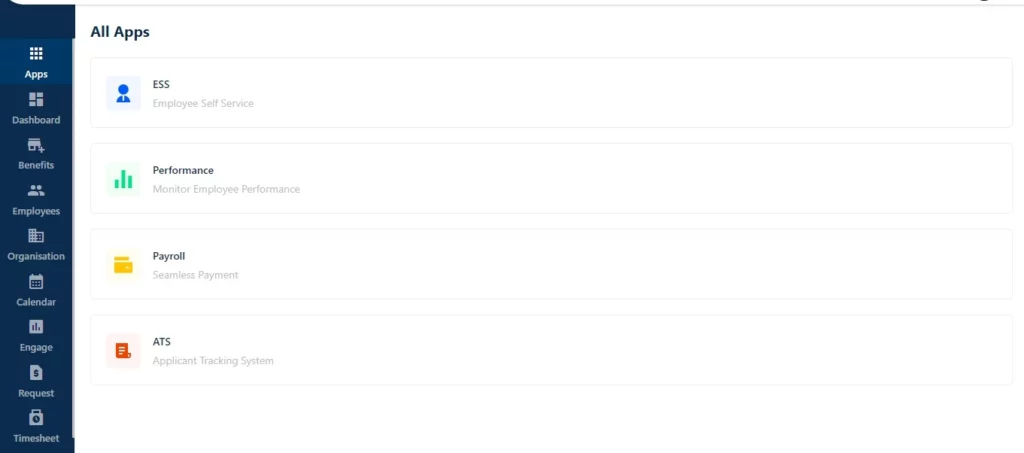 Step 2 : Now click on "Organization" & move to the "workflow" it will navigate us to the "Email Notifications". As shown below in the screen.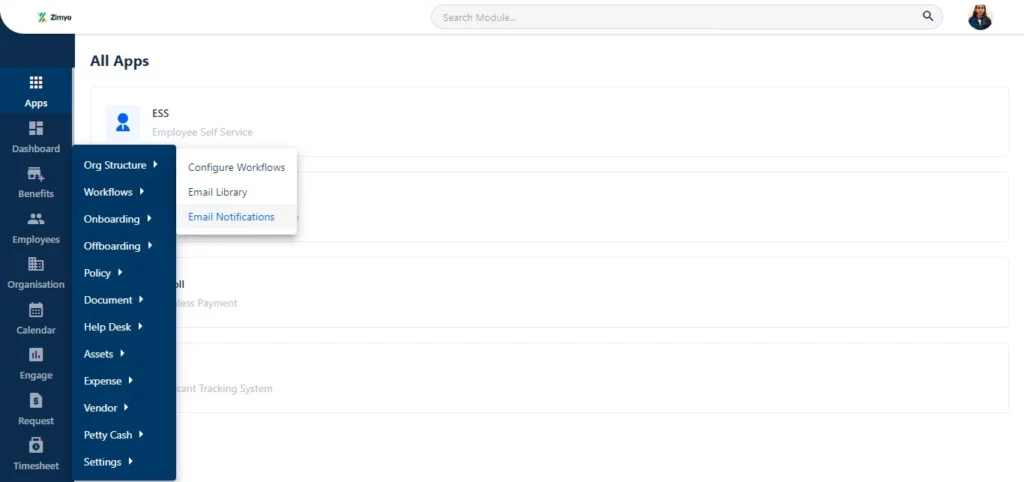 Step 3 : By clicking on "Email notifications" Admin has authority to manage email notification for various events like :

1. Circulate Mail on Joining & Separation.
2. Attendance Missed Notification.
3. Daily Shift Incomplete Notification
4. Daily Employee on Leave Notification.
5. Circulate Mail on Absenteeism Leave.
6. Attendance Summary.
7. Holiday Mail Circulate as you can see below in the screen.