To customize Email Templates, log into your Zimyo Account .Then, you will land on the super Admin's page.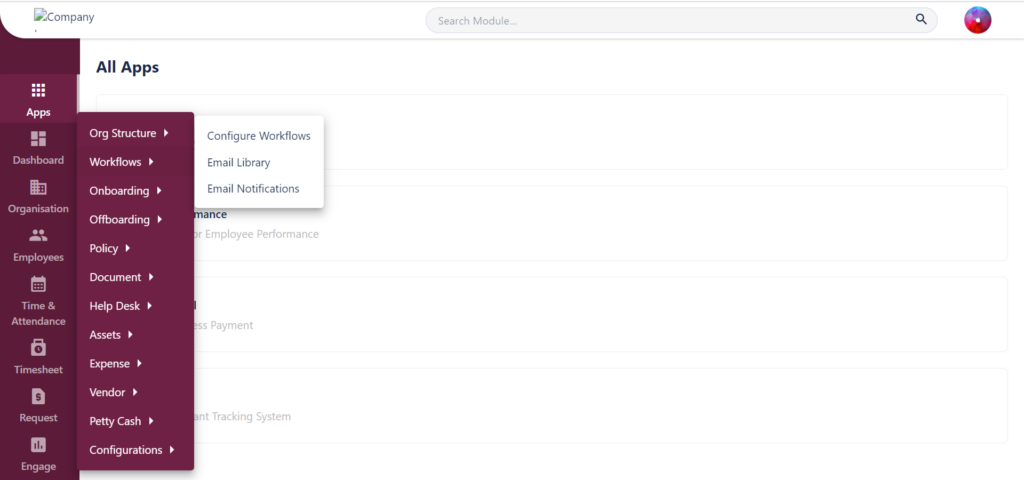 2.Click on the "Organization" & move to Workflows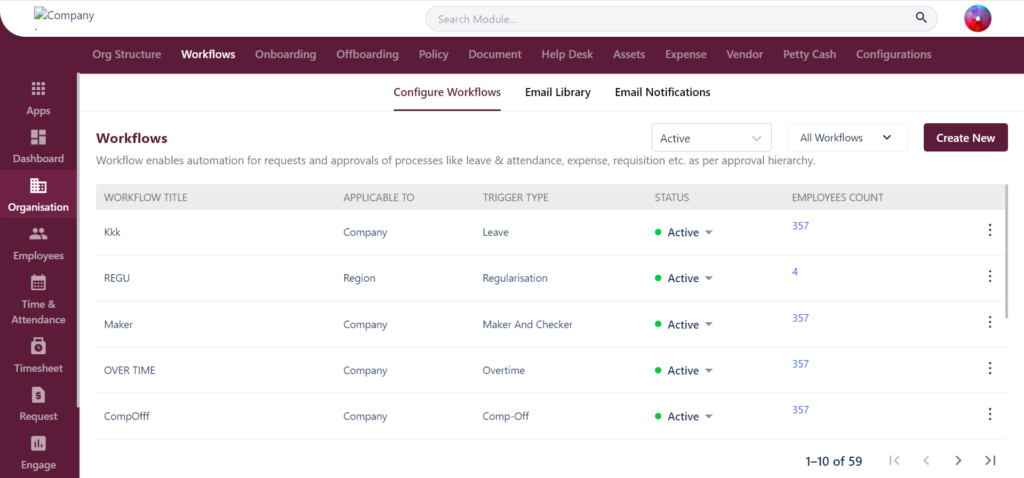 3. Go to the Email library & click on "Create New".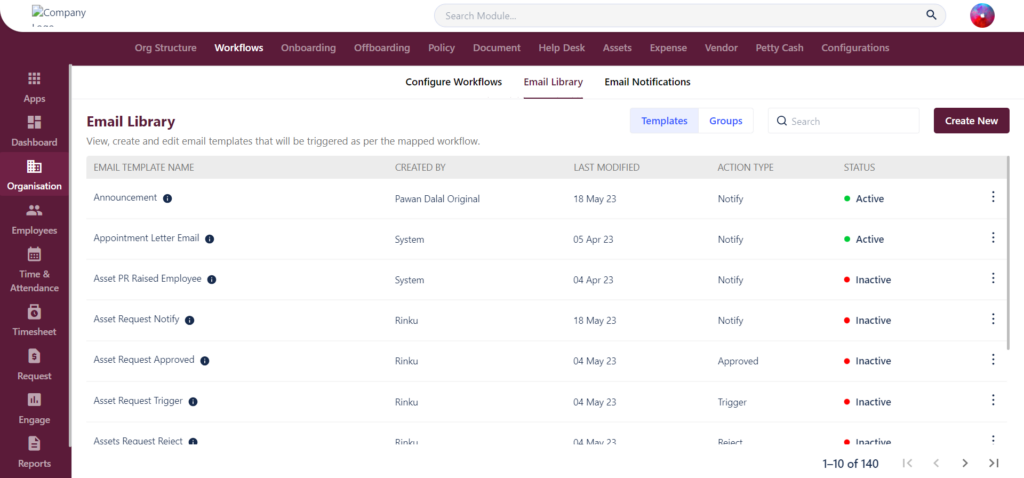 4. After clicking on "Create New" we can create Email Templates by filling the details presented in the structure format.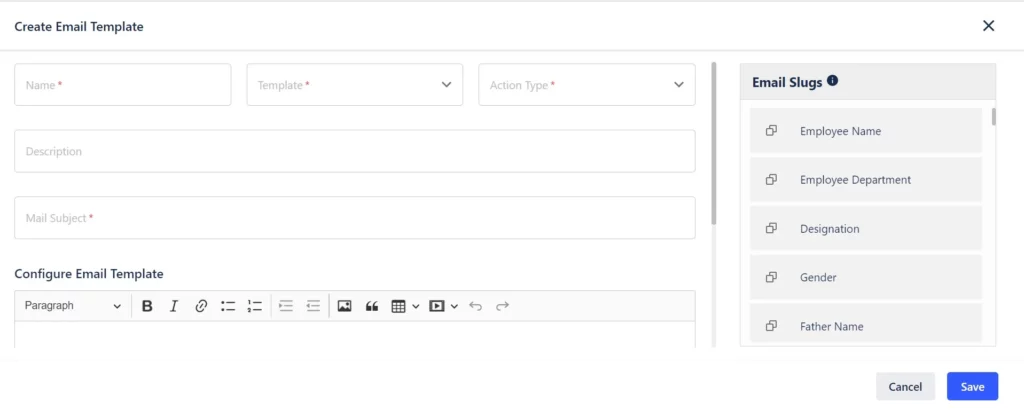 5. By choosing the Email Slugs and placing it on the desired location on the email content will auto fetch the details while sending it to the employee