In Zimyo HRMS, Regularization Settings can be configured by following steps:
Step 1: First log in to your Zimyo Account, and you will land on the Admin's page. As shown below on the screen.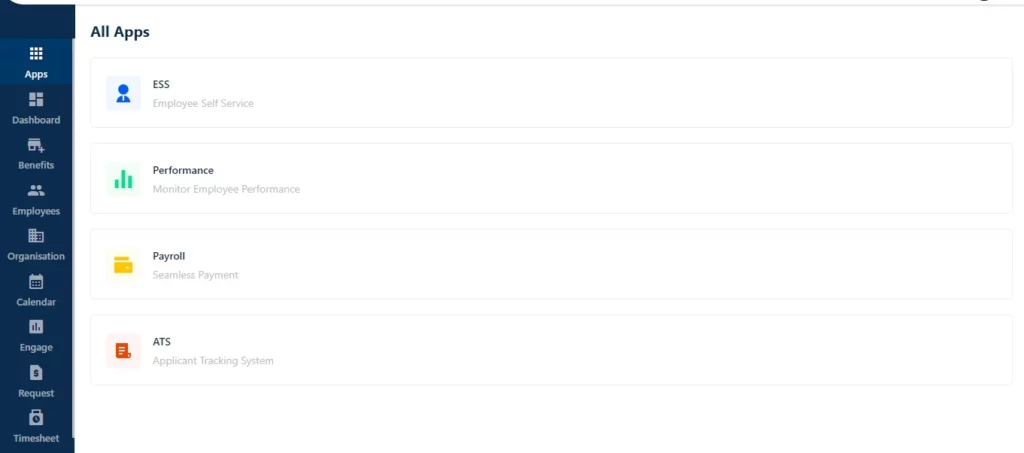 Step 2: Now click on "Calendar" it will navigates you to the "Shift" section. Where you can choose Fixed daily shift or flexible daily shift according to the organizational needs.
For Example: Select fixed daily shift, Enter all the required details & Click on more option where you can see "Regularizations Settings" click & configure it accordingly.
As shown below on the visual demonstration.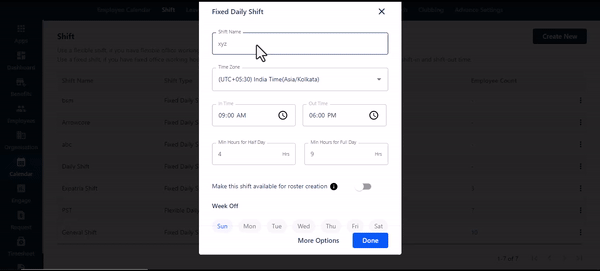 Click Here to know more