To view or edit a salary structure navigate to Configuration>Salary Structure.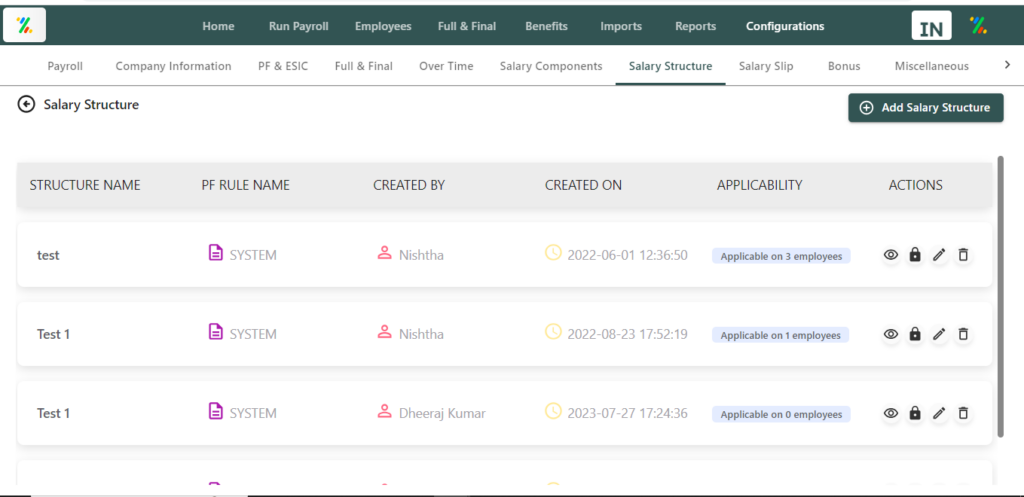 You can find the list of all the salary structures created by the admin here. In the last column of every salary structure, you can find a view icon, click on that icon to view/edit the request.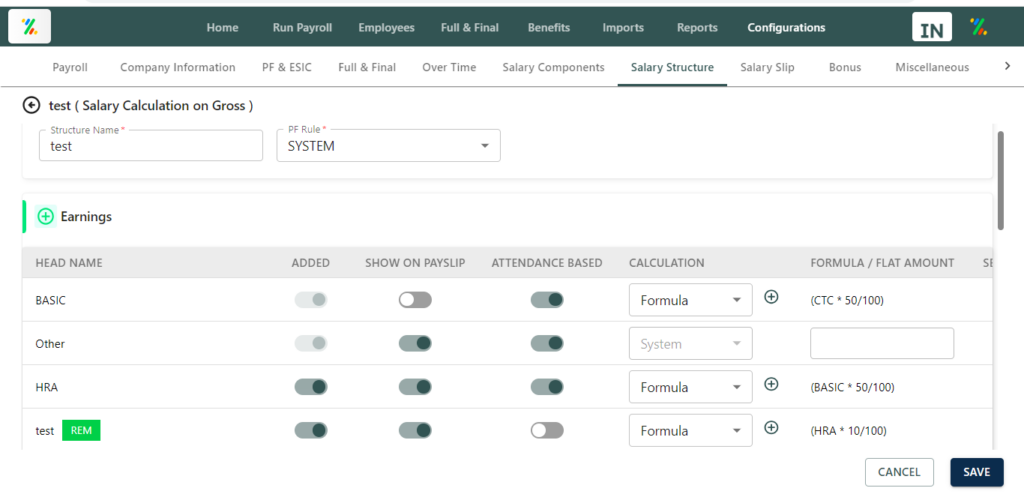 You can view/edit the salary structure here.