To create a new helpdesk category, follow these steps:

First login to the Zimyo HRMS portal using your login credentials, this will take you to the Admin's landing page.
Now click on the "Organization" section & move to "Helpdesk" as shown below on the screen.
Under Helpdesk, click on "Helpdesk Category" & click on the "Create New" button as shown above on the screen.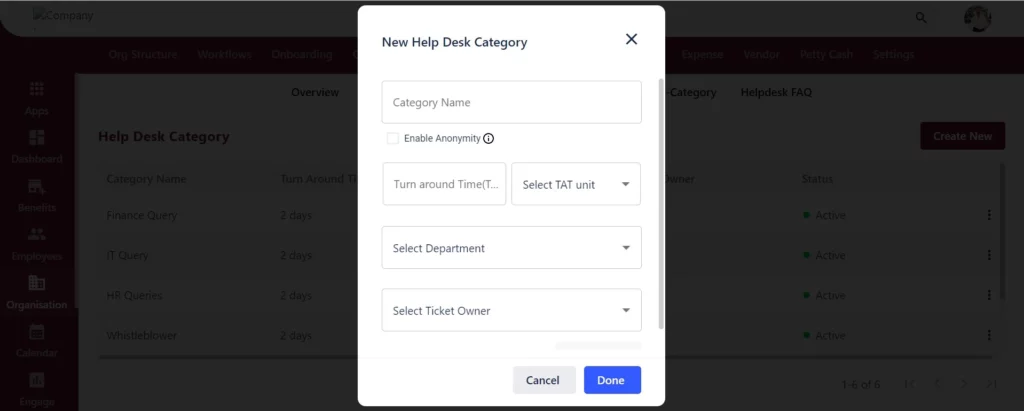 4. By clicking on "Create New", it takes you to the new screen where you need to fill in the required details as shown above on the screen.