No, you can't raise a requisition request from Zimyo's ATS, but you can see the Requisition analytics from the header or navigation bar on the top. You can see all the requests you have received to date.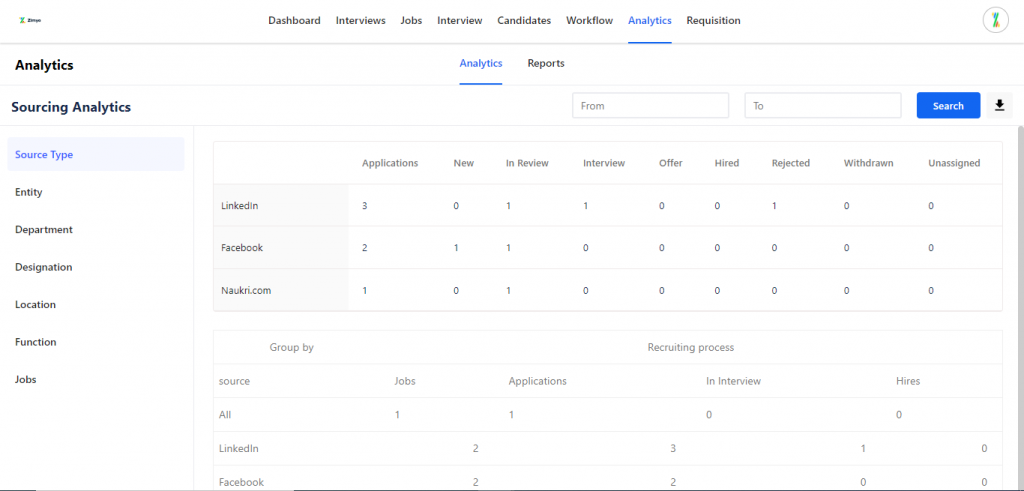 However, you can raise a requisition request from Zimyo's HRMS.
1. To raise a requisition request, the first log into your HRMS account. Then click on "Requisition" from the dashboard menu. This will take you to the following screen.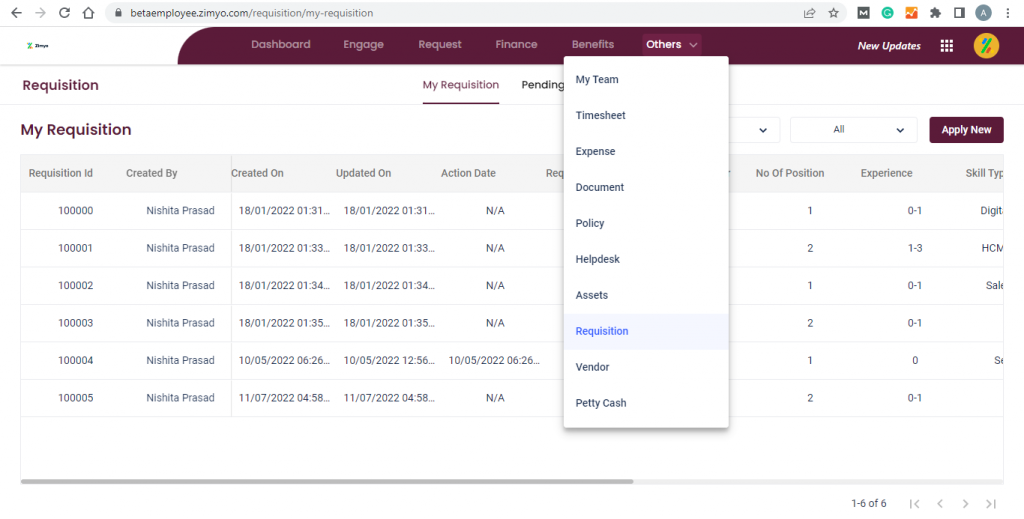 2. From here configure the settings and select the fields you want to add. Click on "Add Requisition". The following popup will appear on the screen.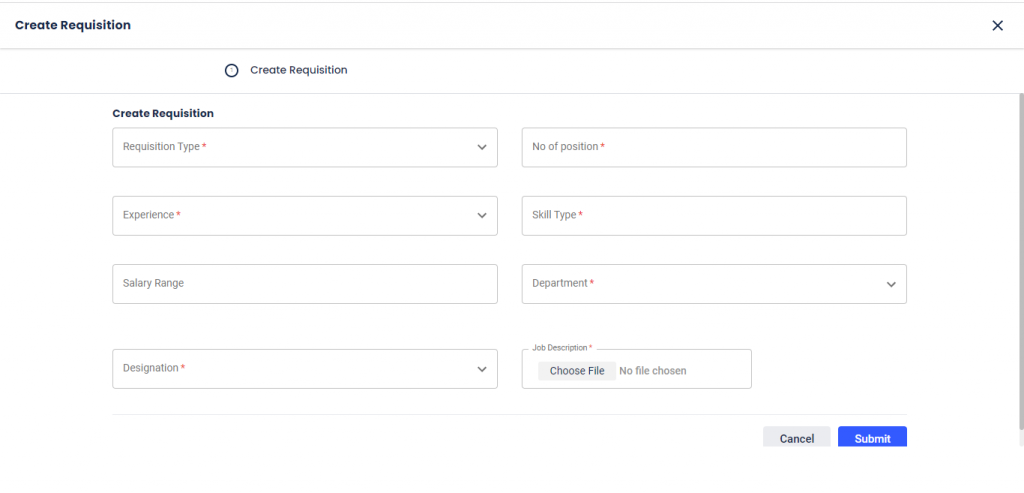 3. Fill in the required fields and click on Submit. Your requisition request will appear in your ATS account. You can also request bulk requisition.