To configure the PF & ESI details, follow the below steps:
1. Login to Zimyo Payroll software using your login credentials, this will navigate you to the dashboard.
2. Click on the Configuration on the navbar.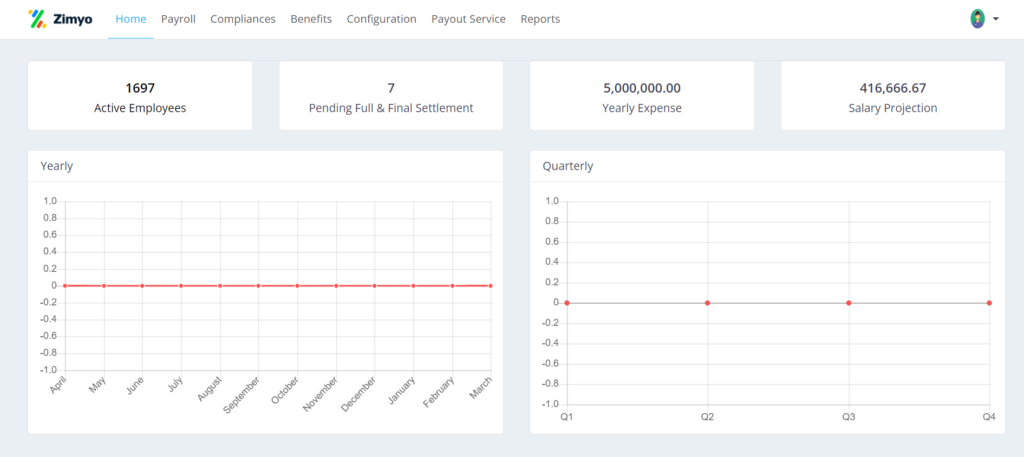 3. In the configuration tab click on PF & ESI.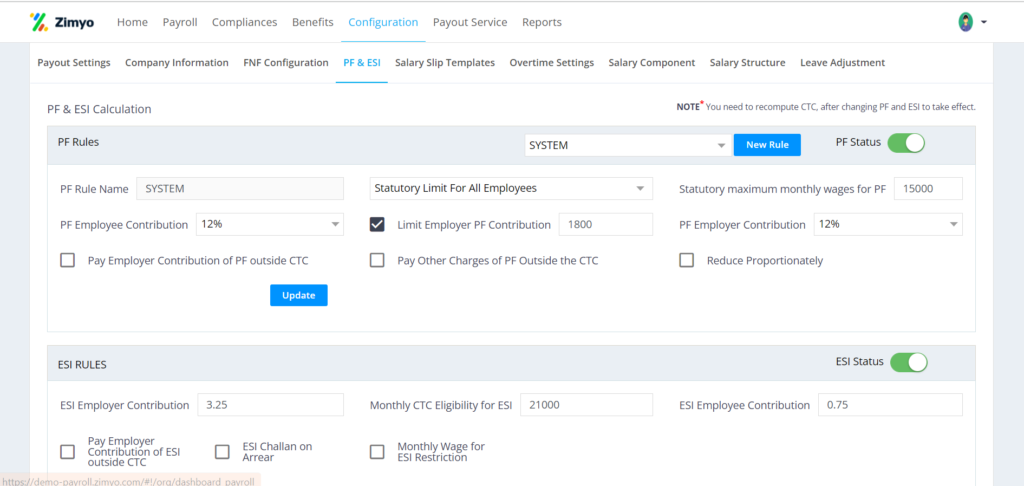 You can add/modify the details of the PF & ESI calculations from this window as per your requirements.