To create a joinee form, log into your Zimyo Account. Then, you will land on the all applications page.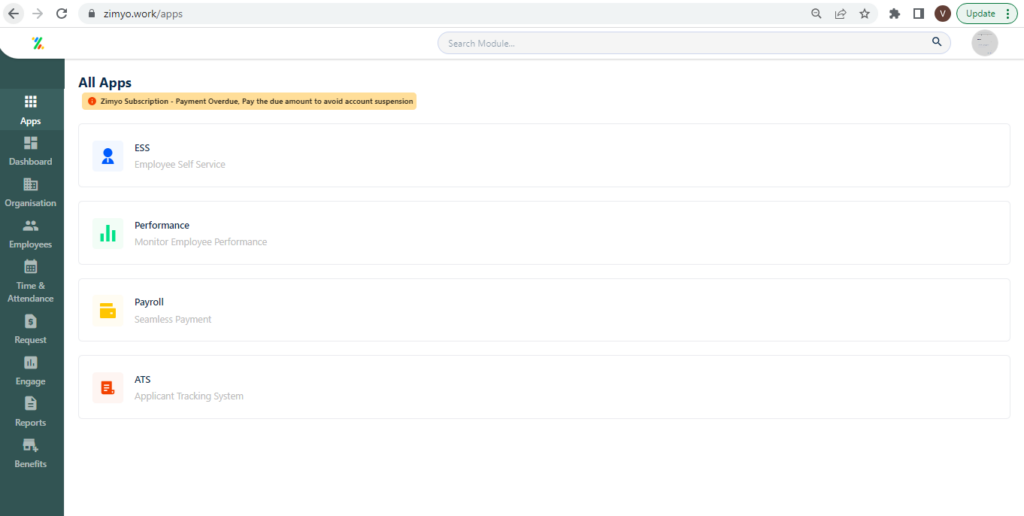 2. Now click on Organization > Configurations > Select Forms Library.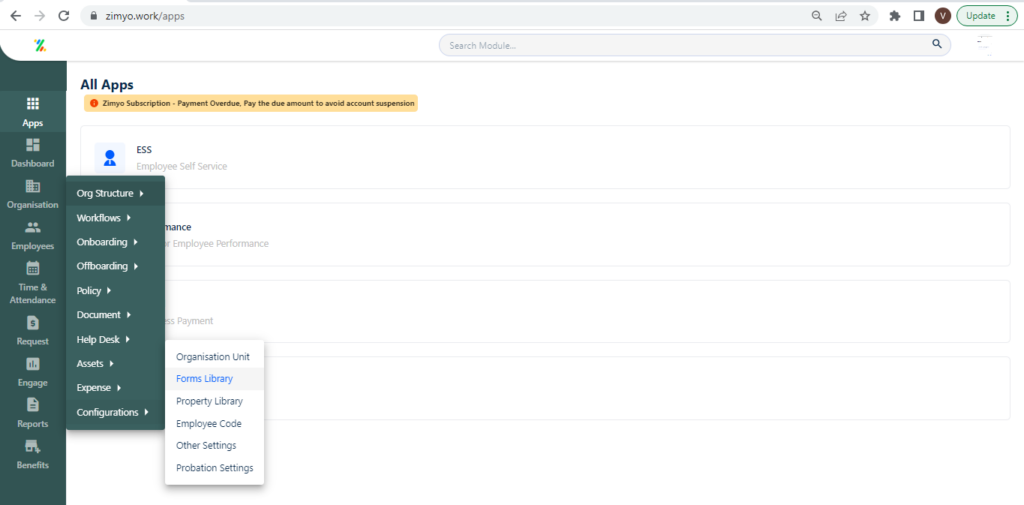 3. After clicking on Form Library, click on 3 dots given on the right side of the candidate joining form , as shown in the below screen ..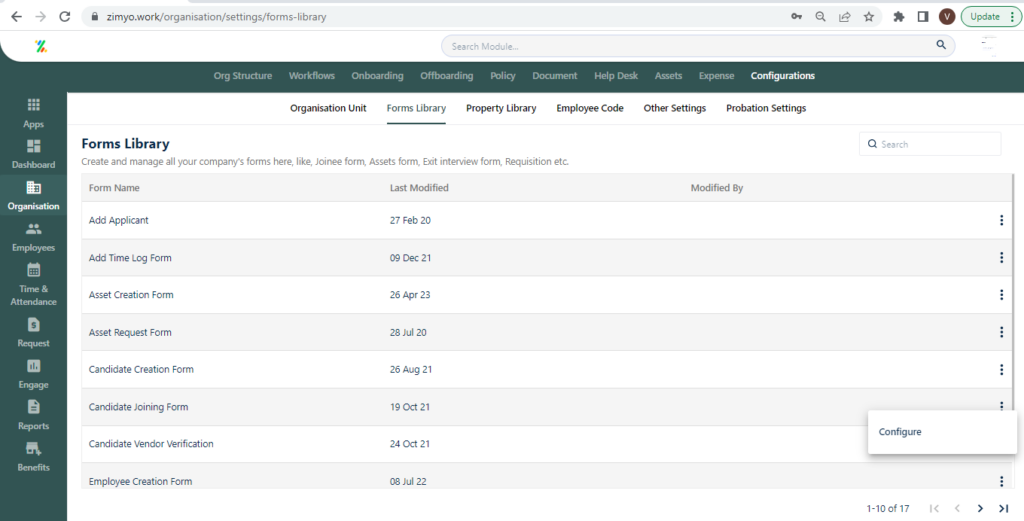 4. Click on "Configure" , select the Entity and customize the property which you want to import in the joinee form. as shown below in the screen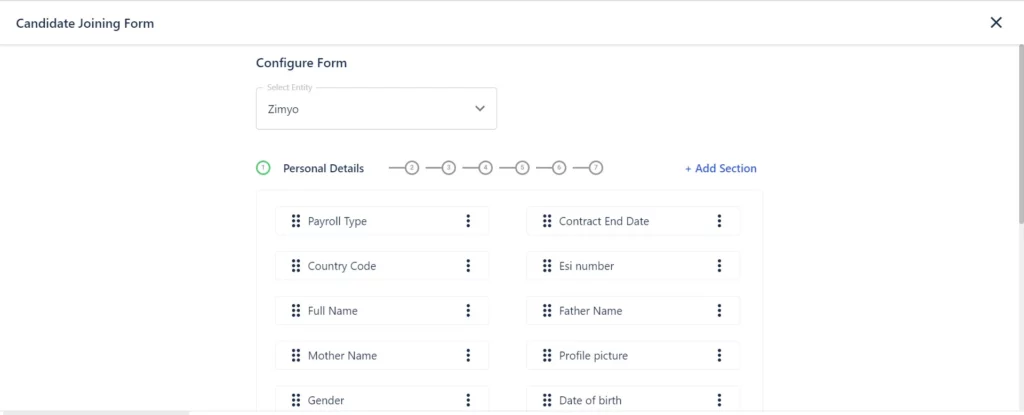 5. This will navigate you to the new joinee form, which will appear in the following format.