To apply for an emergency leave on the Zimyo HRMS dashboard, the following steps need to be taken:
Log in to your Zimyo account
This will take you to your dashboard
On the top right corner of the dashboard, an 'Apply New' button can be found.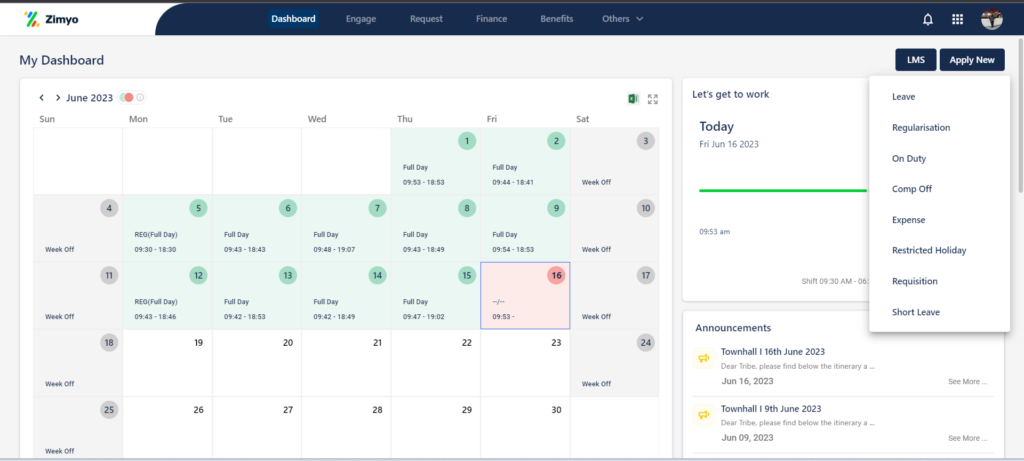 4. On clicking the 'Apply New' button, there will be an option to apply for leaves. Click on 'Leave'.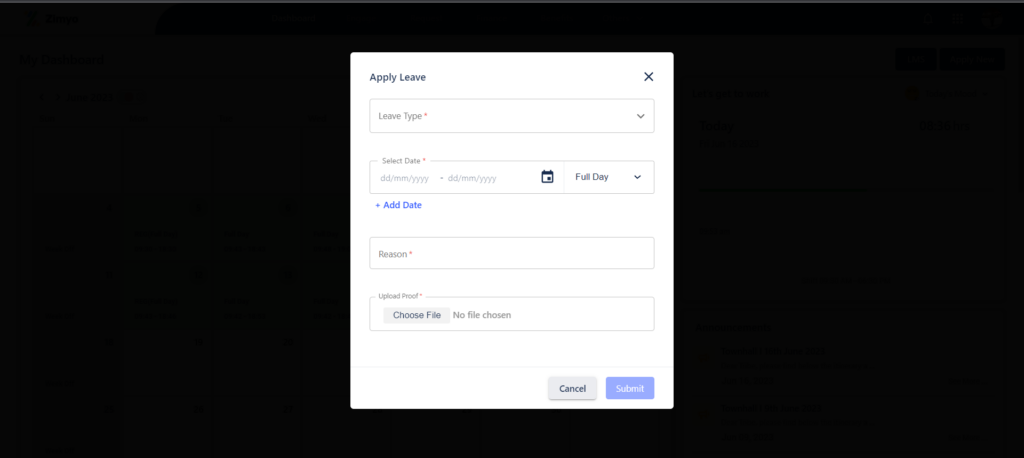 5. Fill up the leave application form by giving relevant details like type of leave, reason and the date of leave.