In Zimyo HRMS, Org Chart can be configured in following steps :
Step 1: login your Zimyo Account, you will land on Admin's page. As shown below in the screen.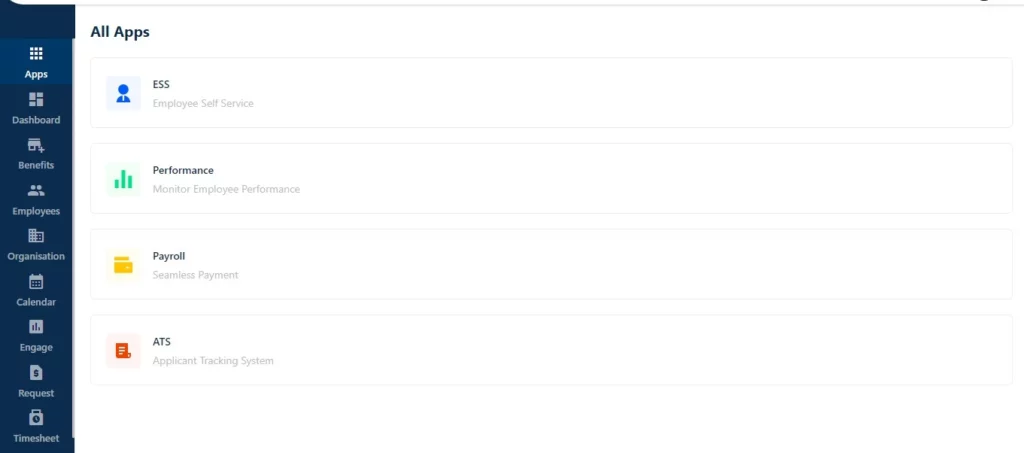 Step 2: Now navigate your cursor to "Organization" section & click on it.
Now move to "Other Settings" & there you will see Employee Data Visibility Control.
Under Employee Data Visibility Control Admin can Define employee of highest hierarchy for the organization chart. They can also Set Default Organization Chart & Employee Directory. As shown below in the visual demonstration.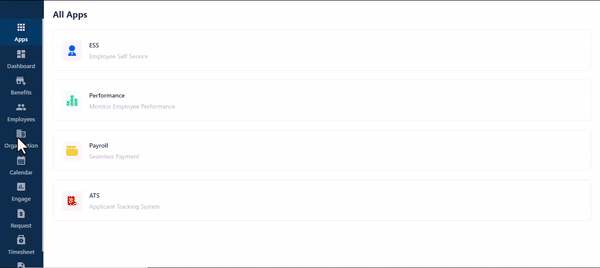 In "Employee" section click on "Org Chart" there you can see the whole organization's hierarchy.