To download the employee attendance report, follow these steps:
Login to Zimyo HRMS portal using your login credentials, this will navigate you to the admin page.
Now click on Report Section & move to Attendance as shown below on the screen.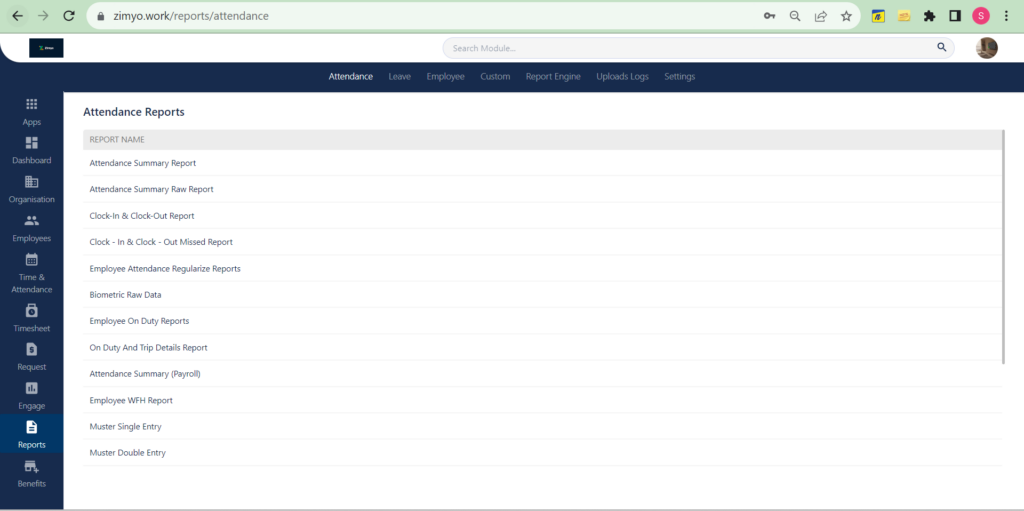 Now move to Clock-in & Clock-out Report & click on it it will show a complete attendance record of an employees.
you can apply filters like departments, designation, entity, shift, etc
With a single click on "Split Report," you can download the report in Excel format. As shown below on the screen.