In Zimyo HRMS, An Admin can activate trip feature by following the steps:
Step 1: First log in to your Zimyo Account, you will land on Admin's page. As you can see below in the screen.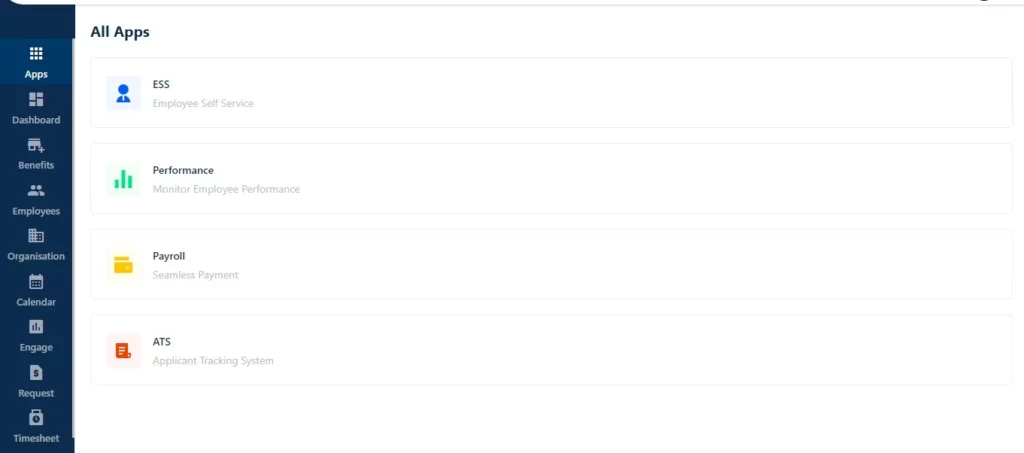 Step 2 : Now move to "Organization" Section & click on "Settings" . It will navigates you to the "Other Settings"
Where an Admin can configure global organizational settings, that will be applicable among all modules.
Step 3: Scroll down to "Mobile App Settings" where you can enable "Trip" feature for your employees. As shown below in the demonstration.