1. First, log into your Zimyo Account.
2. Then, you will land on the all applications page.
3. Click on the tab "HRMS application".
4. This will take you to the dashboard.
5. On the top of the screen you will see numerous menus including- Dashboard, Engage, Request, Calendar, Reports, Others.
6. From the header click on "Engage".
7. This will navigate you to the following dashboard: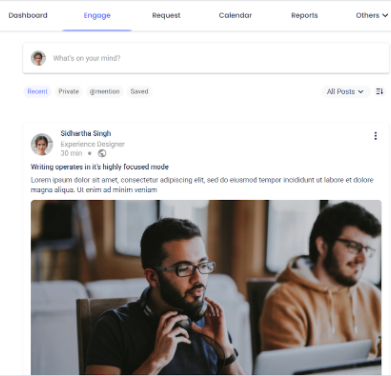 8. For creating a new post, click on the "What's on your mind" column below the header.
9. Then, a "Create Post" popup will appear on your screen.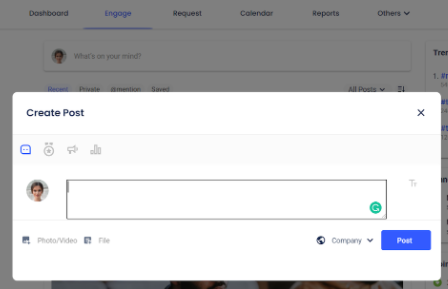 10. You can type in the message you want to share, add photos, videos, or files in the box that appear on your screen.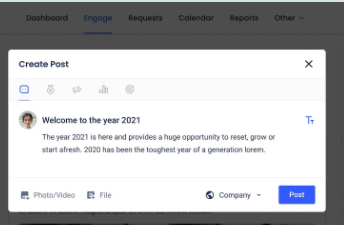 11. To mention or tag a person in your post, you simply need to type @ and start entering the person's name. Tap the proper username to tag them in your post or comment.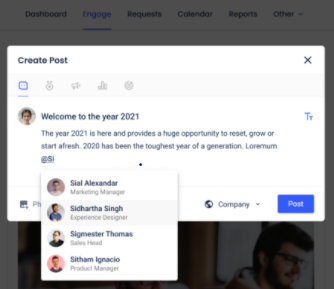 12. Hurray, you have successfully mentioned/tagged a person in your post.