The Sandwich rule policy is a rule followed by organizations where week off are clubbed with the paid leave applied by the employee just near the week off. and is treated as a leave day.
if leave is applied by an employee for Friday and Monday, Organization will count both Saturday and Sunday also as leave.
In Zimyo HRMS, An admin can configure "Sandwich leaves" by following the steps:
Step 1: First log into your Zimyo Account, It will take you to the landing page for Admin. As shown below on the Screen.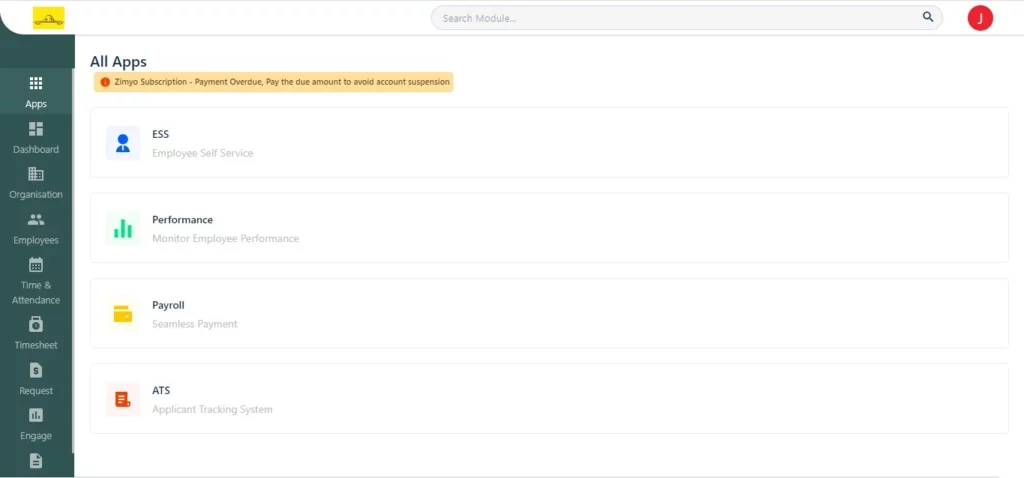 Step 2: Now click on "Time & Attendance"& move to "Sandwich" . Where you can configure all the settings according to the policy.
Admin can Choose the leave types for which sandwich is applicable & manage the deduction accordingly.
Admin have authority to decide on which days it shall be applicable. As shown below in the visual demonstration.