Run Payroll module of Zimyo Payroll software is used to roll out the salaries of the employee.
This module provides the user an easy 4 step process to roll out the salaries.
Step 1 is where employees are selected on the basis of Entity Name, Department, Designation, Location and Hold Status.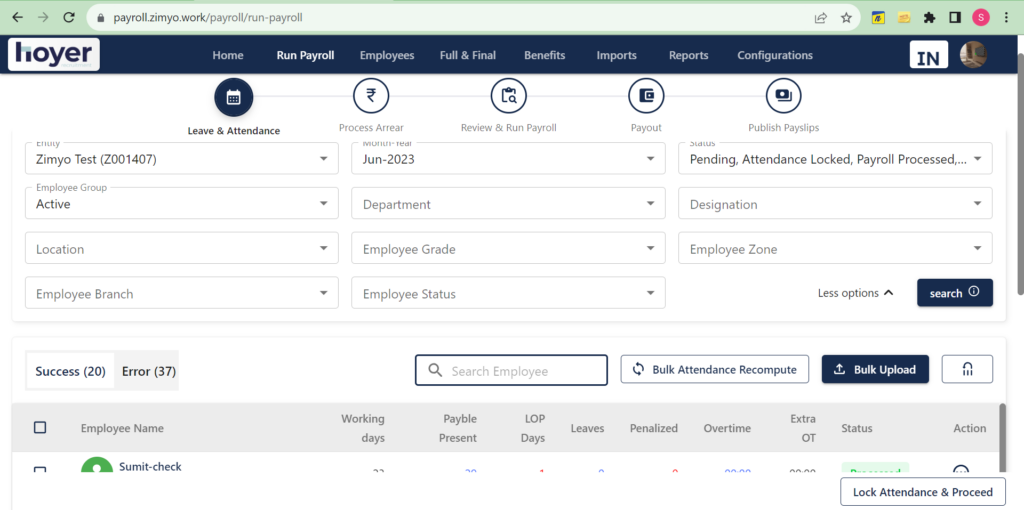 Step 2 is where you can review Total Days, Working Days, Overtime, Penalized etc…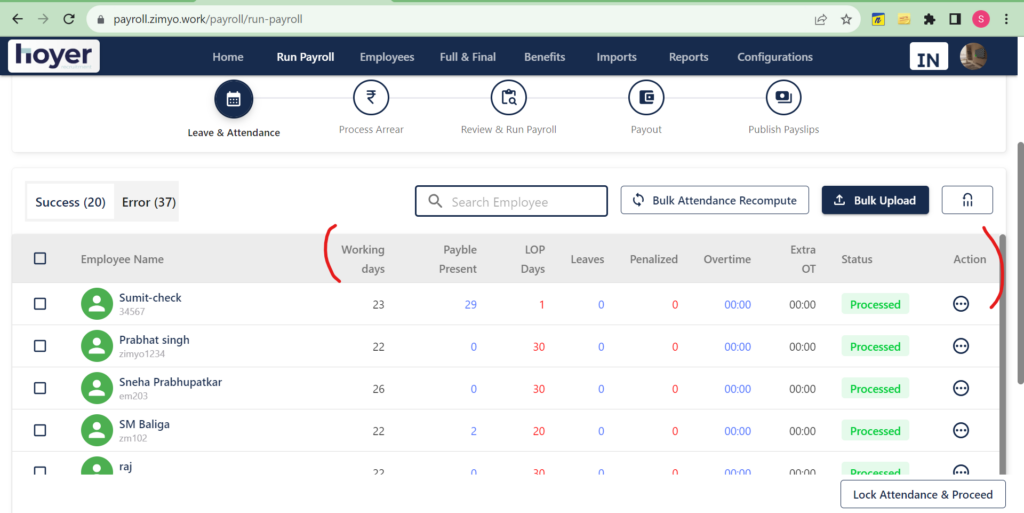 Step 4 In this step, select the employee and click on 'Lock Attendance and Proceed', in the next stage it will show the Arrear details where you may view or upload the Arrear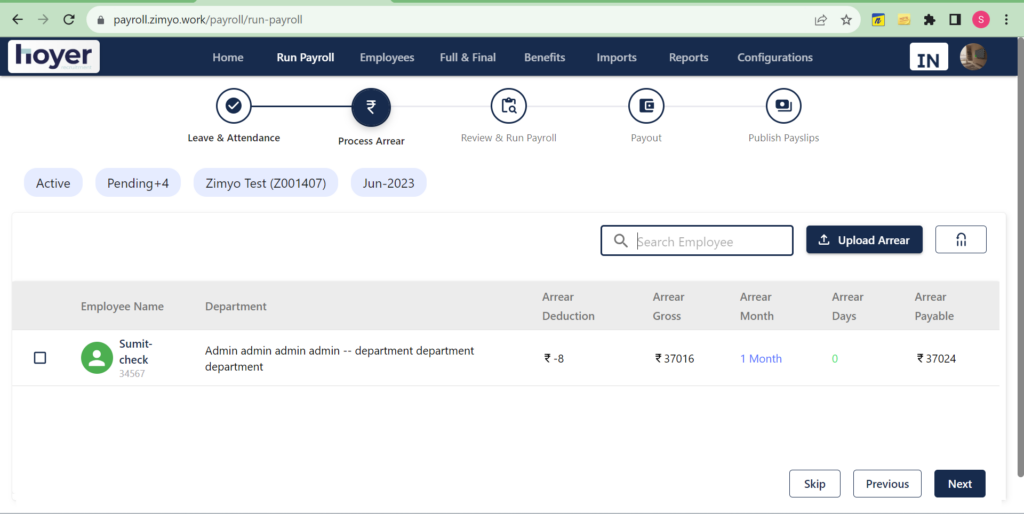 Step 3 is the final step where by clicking on next it will take you to Review and Run Payroll module where you can check the Paid days, Gross Pay etc.. and click on Action button to take necessary actin like View, Edit, Recompute and Revise. Clicking on next the Payroll will be successful and then you publish the payslips if necessary.