The best way to approach a coworker is through Zimyo Engage.
To use Zimyo Engage:
Log into your Zimyo account
This will take you to the dashboard
Zimyo Engage can be found on the Menu bar, besides the dashboard.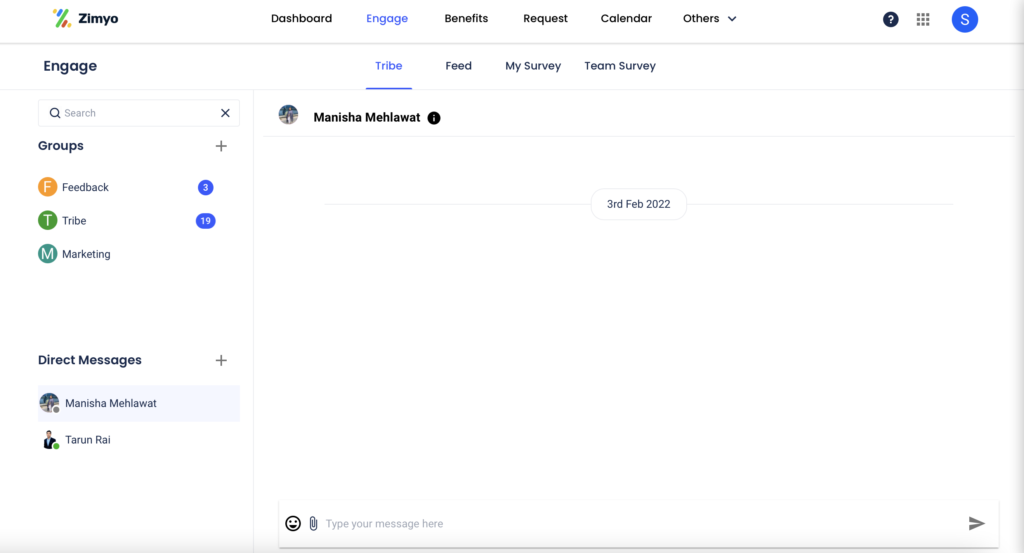 4. This feature can be used to send direct messages to coworkers. The group feature here can be used to engage in an existing group or create a new one.