1. To create new leaves, log into your Zimyo account first. This will take you to the Main page. 
2. On the Main page, there will be icons on the left side. Click on the "Calendar" icon.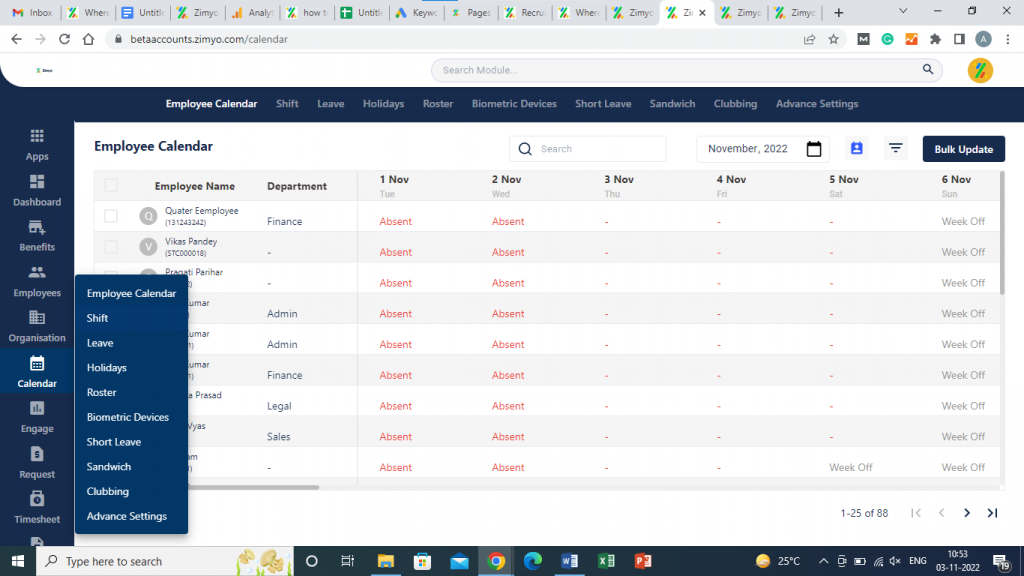 4. From the calendar tray, click on "Leave".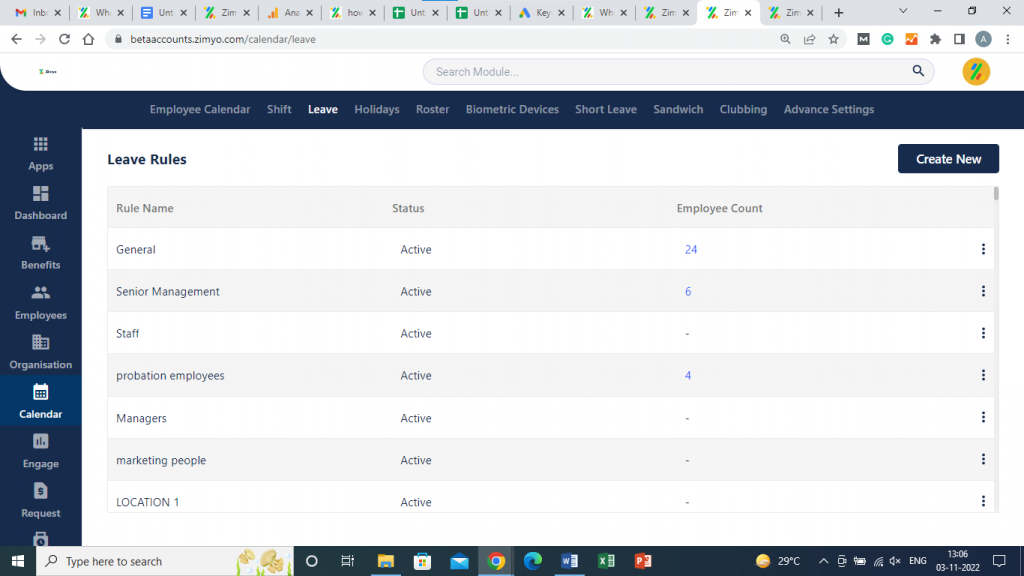 5. From the dropdown menu, click on "Create new." This will take you to the following screen: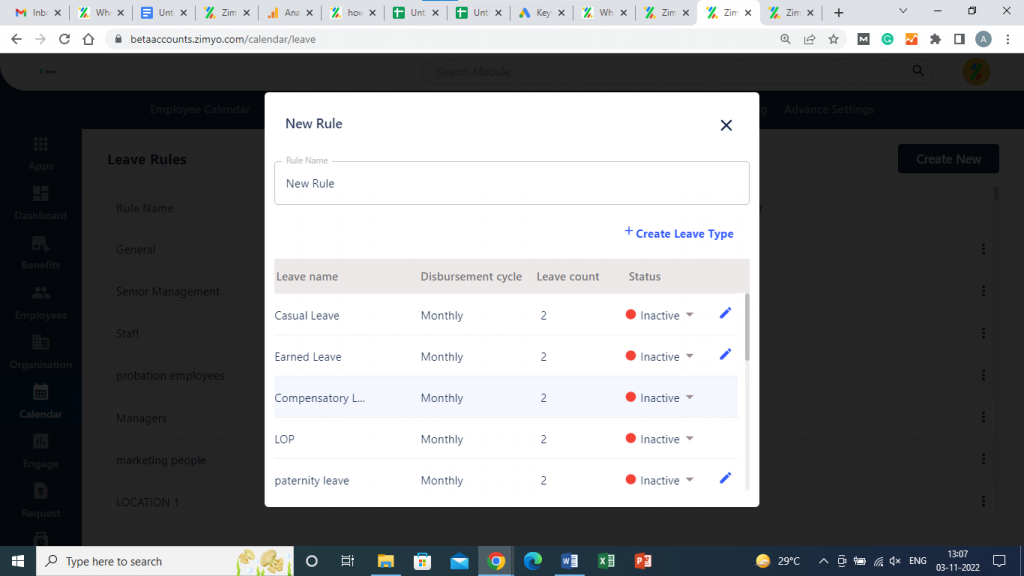 6. From here, click on the "Create Leave type." A popup will appear. Fill in the required information, and click on save. Your new leave will be created.