To view the organisational structure of your company,
Log in to your Zimyo account
This will take you to your dashboard
From the dashboard, click on your profile picture on the top right corner.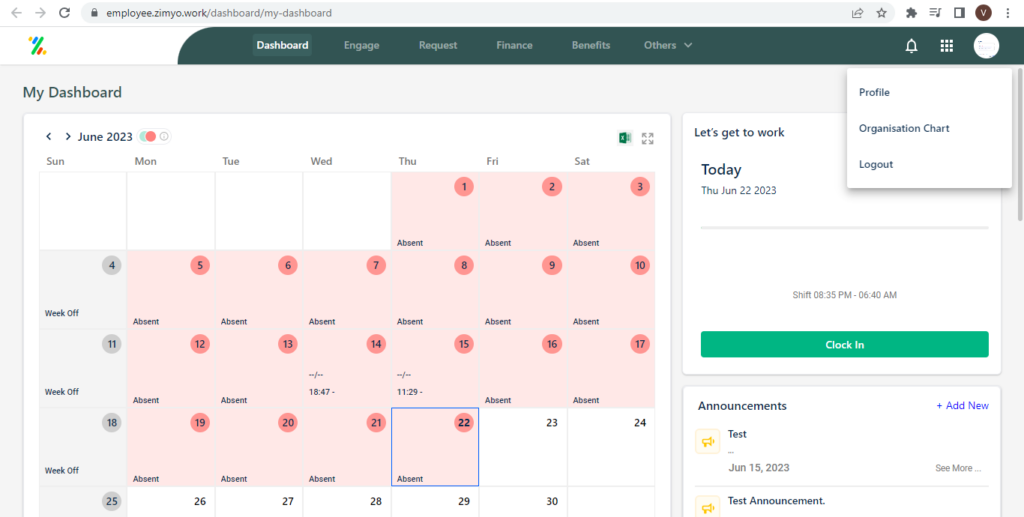 4. From the menu that appears, click on 'Organisational Structure'.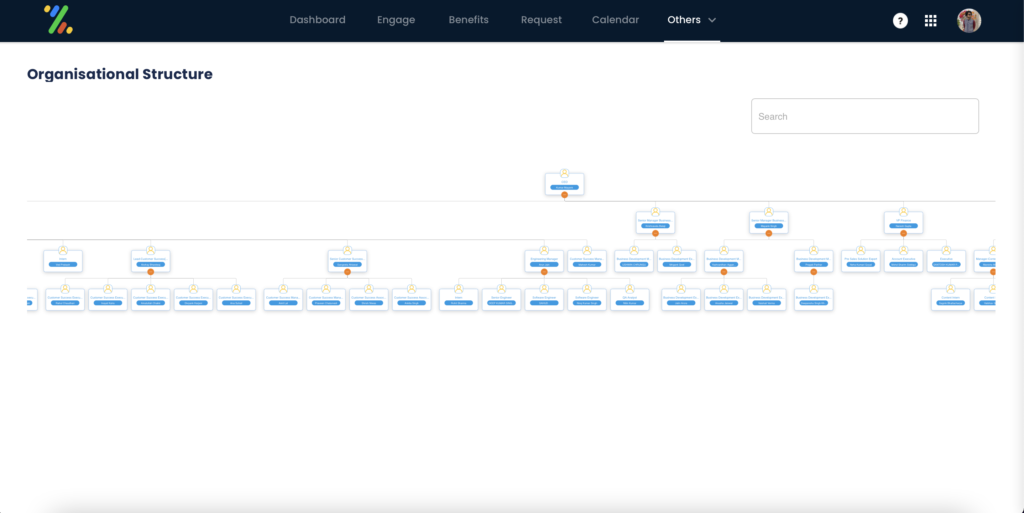 5. This page will give you all information about the structure of your organisation, including the names of all the employees and their position within the company.