To download the ECR for PF, ESI and LWF first login to the Zimyo Payroll software and then navigate to Payroll>Compliances.
You will find a tab to shuffle between the PF, ESI, and LWF here.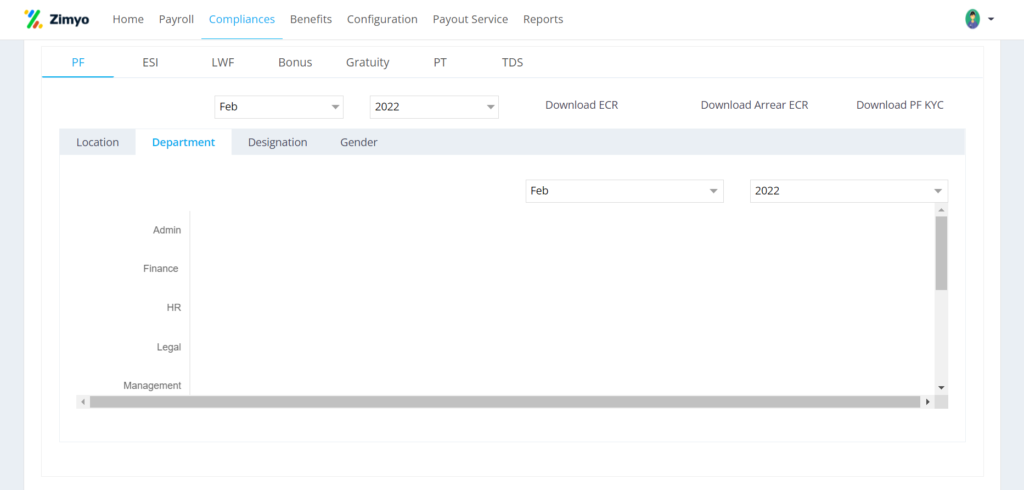 Now click on the "Download ECR" button present beside each tab to download the electronic challan.
After downloading the challan, you can upload them as it is on the respective PF, ESI, and LWF portals.