To hide a salary component from a salary step, follow the below steps:
First login to your Zimyo Payroll portal, this will navigate you to the dashboard.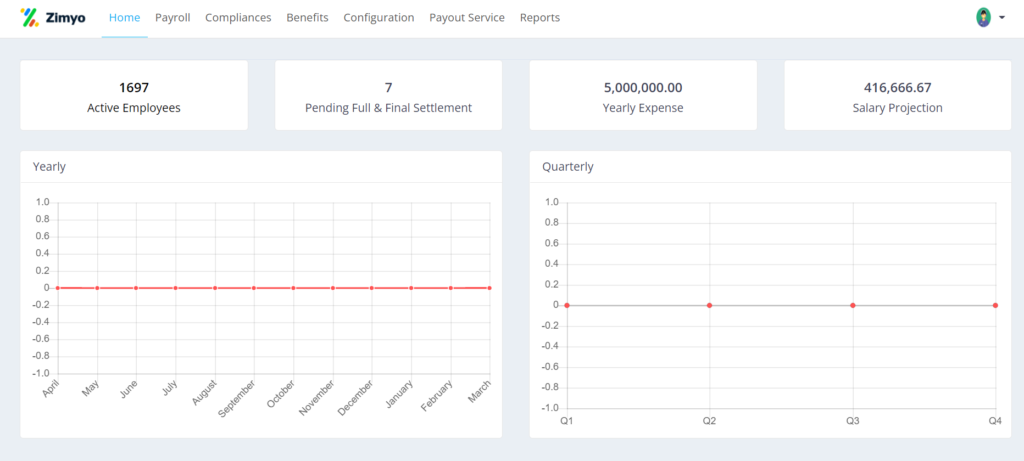 2. Click on Configuration, ere you will have configuration settings for all functions of the payroll software.
3. In the configuration tab click on Salary Component.
4. In the Salary component tab you will have access to the Toggle Button to turn on or off different salary components related to Earning, Deduction, Compliances, Allowance.