1. First, log into your Zimyo Account.
2. This will take you to the homepage. From there, click on the "ESS" tab.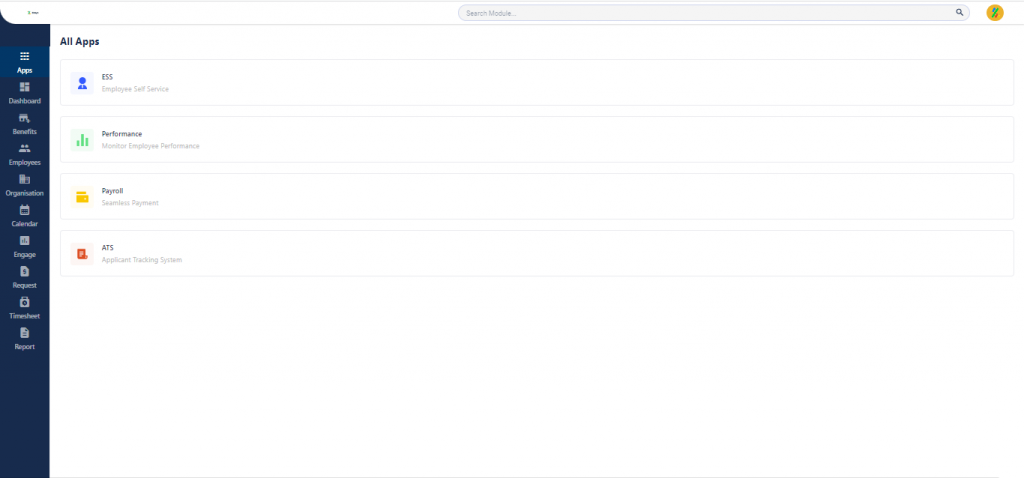 3. This will take you to the dashboard.
4. On the top of the screen, you will see numerous menus, including- Dashboard, Engage, Request, Finance, Benefits, and Others.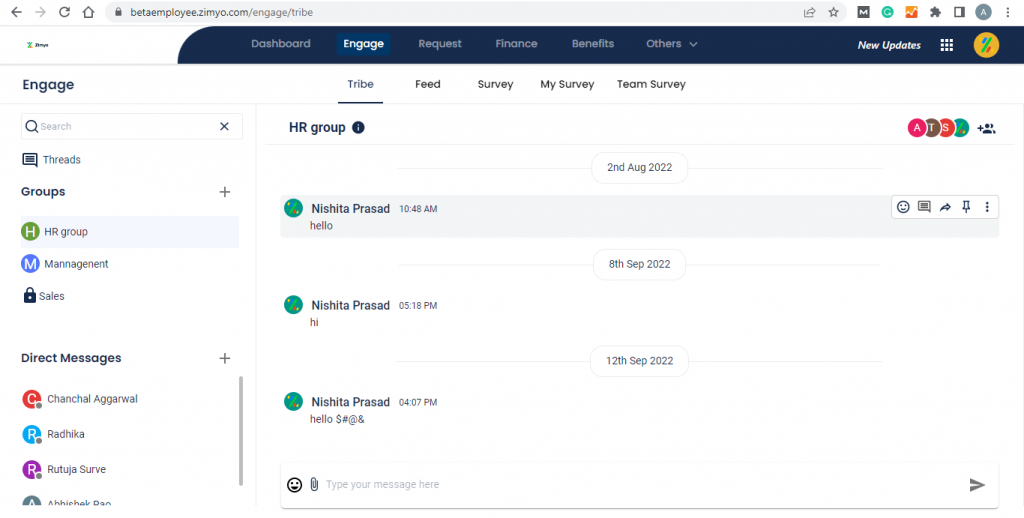 5. From the header,
click on "Engage".
6. This will navigate you to the following dashboard: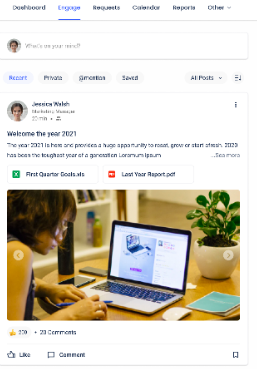 7. You can click on the post you want to save.
8. To save a post, click on the bookmark icon at the bottom of the post. Hurray, your post is saved.