1. To draft a Welcome mail, Click on "Organization" presented in the left column of the landing page.
2. This will navigate you to the Onboarding section.
3. Now click on "Candidate", it shows the Kanban pipeline where candidate lies .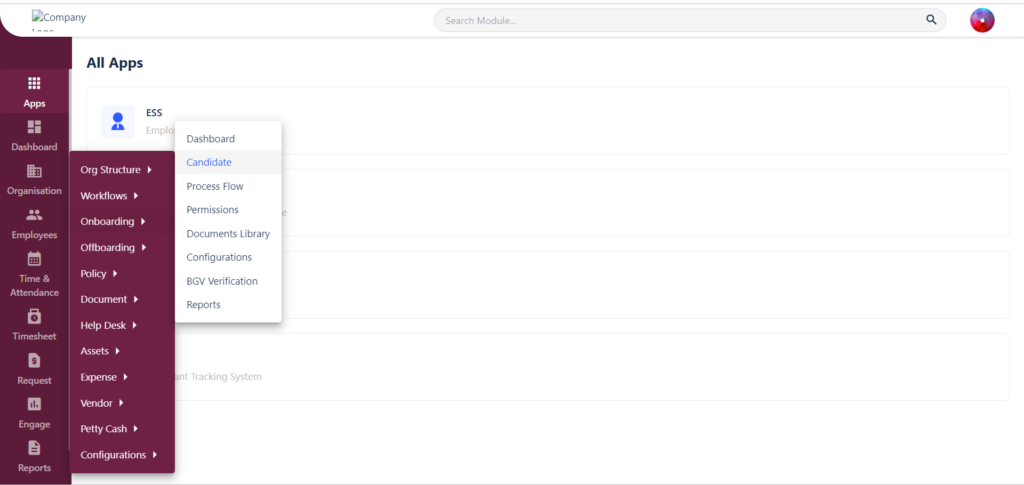 4. Move to welcome mail & click on three dot as shown in the screen .
5. Select "Stage setting"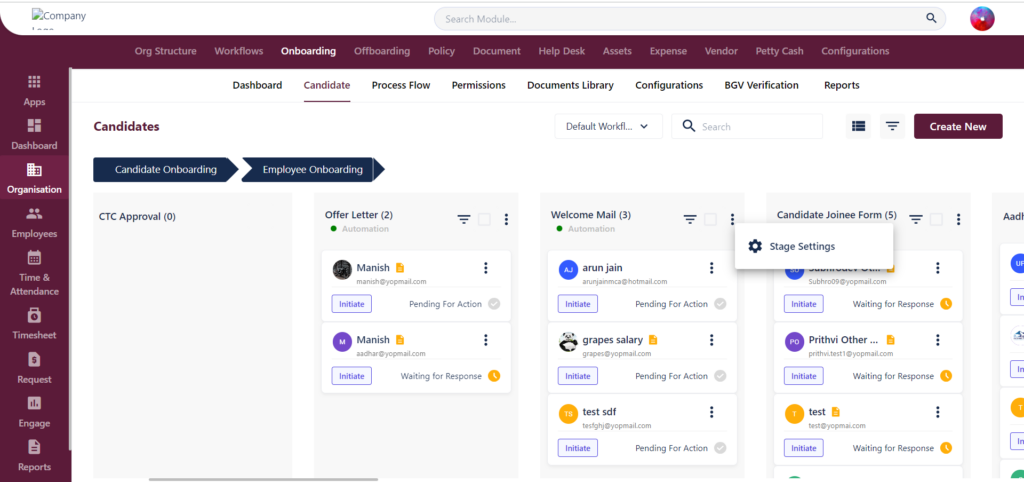 6. Toggle on the "Send Document" button if you want to make it mandatory with the welcome mail.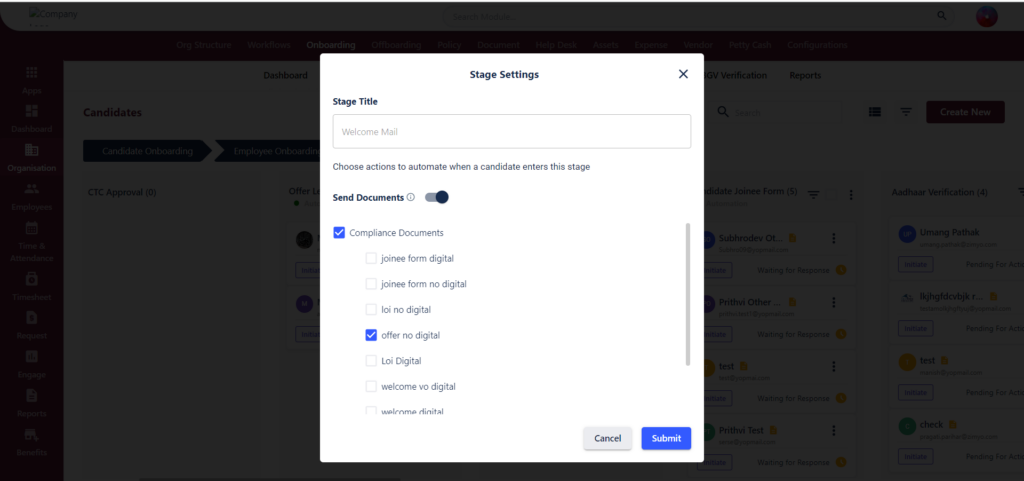 7. The system allows you the flexibility to customize your email template. You can either share the draft email or can create your own email content.
8. You can also attach PDF files along with the email.