To view your CTC breakup and other salary information, it can easily be found on Zimyo HRMS. To know about your salary, monthly breakup, and to download relevant documents please follow these steps.
Log into your Zimyo account
This will take you to your dashboard
Here, you'll find an option of "Finance" tab.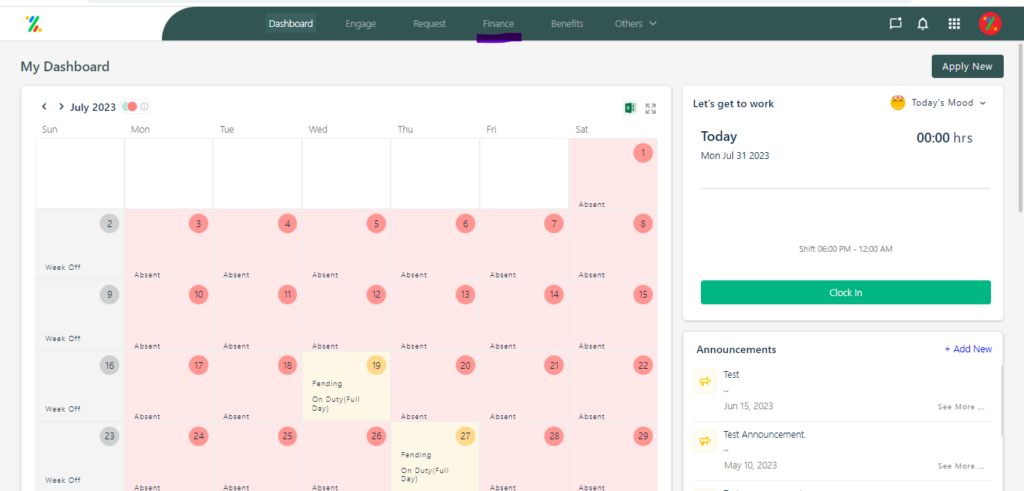 4. This will navigate you to the following page: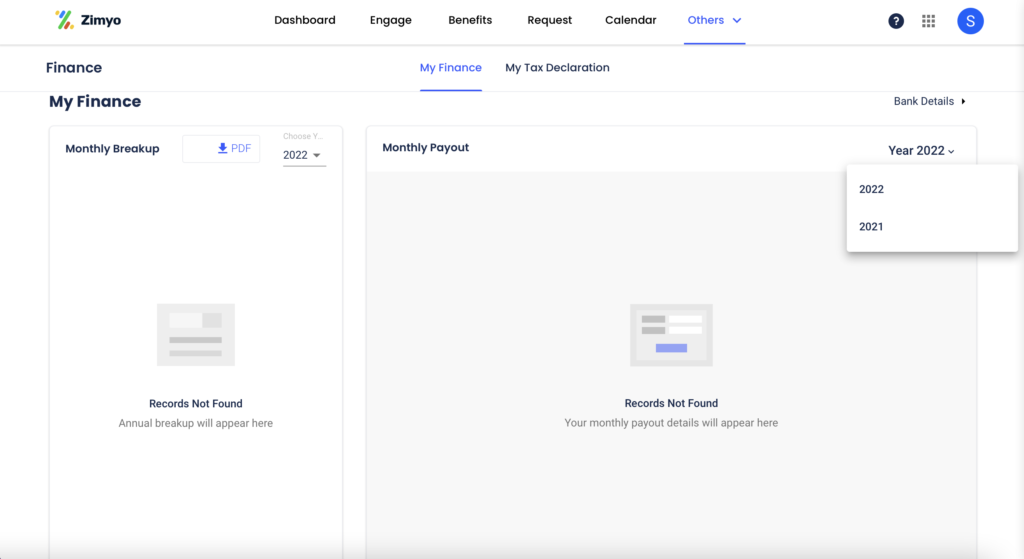 On this page you can view your CTC breakup, find details on monthly payouts, tax deductions for the current or previous financial years. Relevant documents can also be downloaded here as PDF files.