To raise a requisition request, follow the below steps:
1. Log into your Zimyo HRMS account using your login credentials, this will take you to your dashboard.
2. Then click on Others on the Navbar. And from the drop-down list click on the Requisition. This will open the Requisition tab.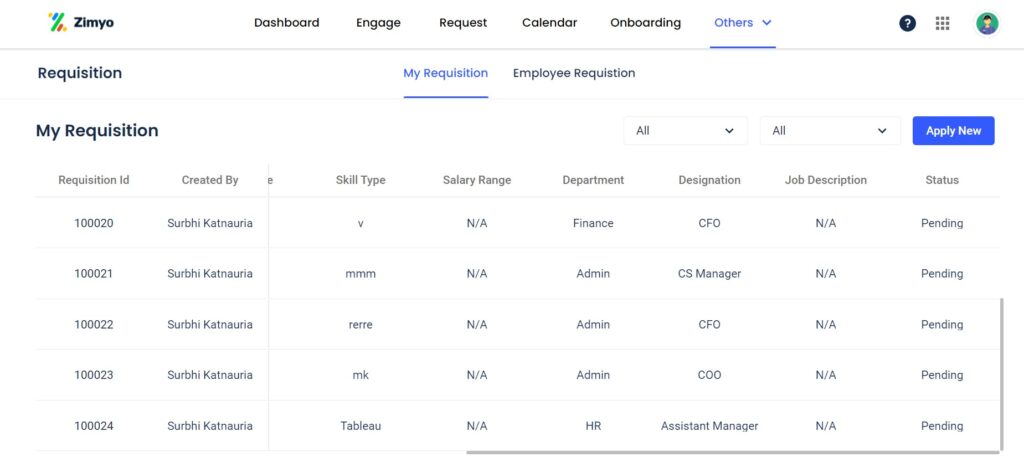 3. Click on Apply New under the My Requisition tab. This will open the following screen: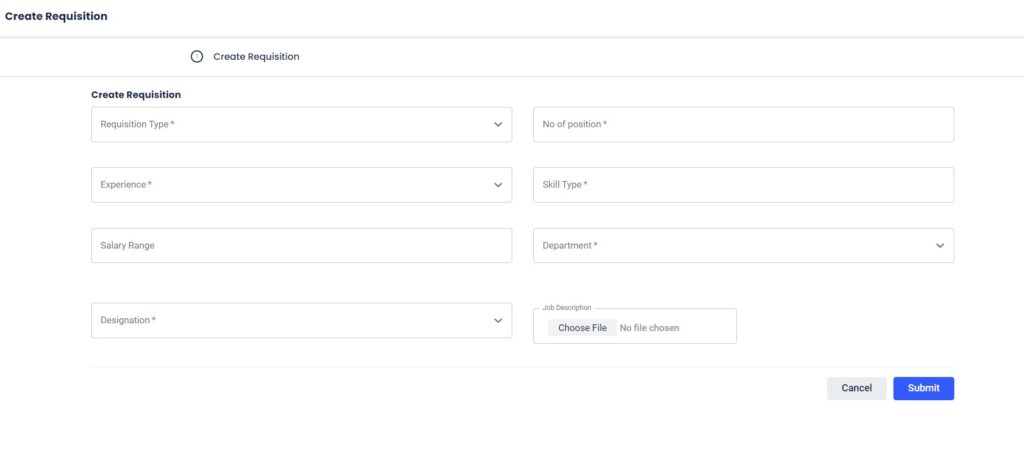 4. Fill in all the details, then click on Submit and your new Requisition will be created.