Your assets can be viewed from your Zimyo HRMS dashboard. To access them:
Log in to your Zimyo account
This will take you to your dashboard 
From the dashboard, click on the 'Others'. From the dropdown, select 'Assets'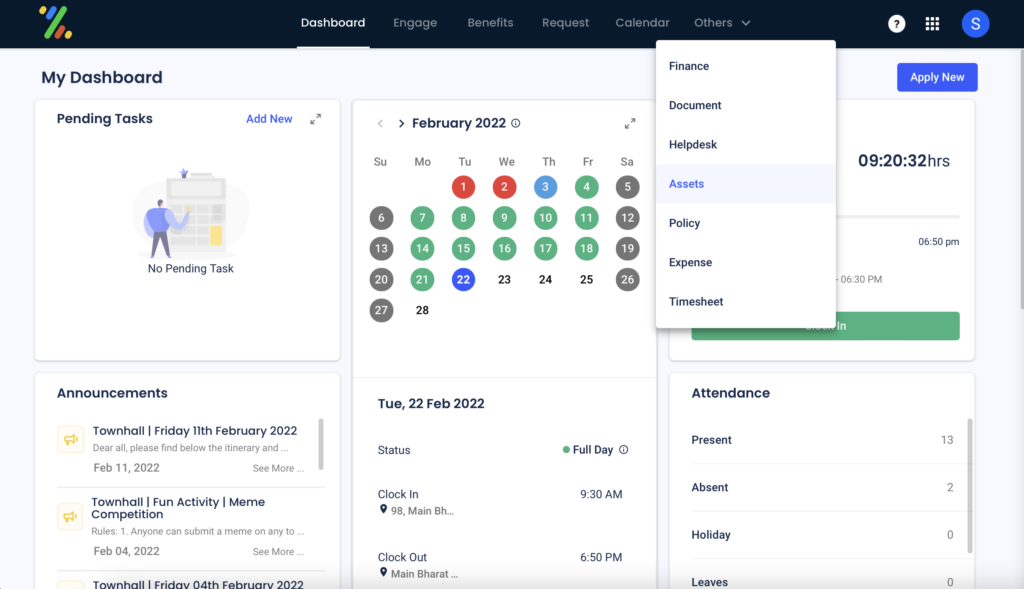 4. This will take you to the Assets page.
5. From this page all your current assets can be found, or a request can be made to apply for it.