1. First, log into your Zimyo account. This will take you to the Apps dashboard.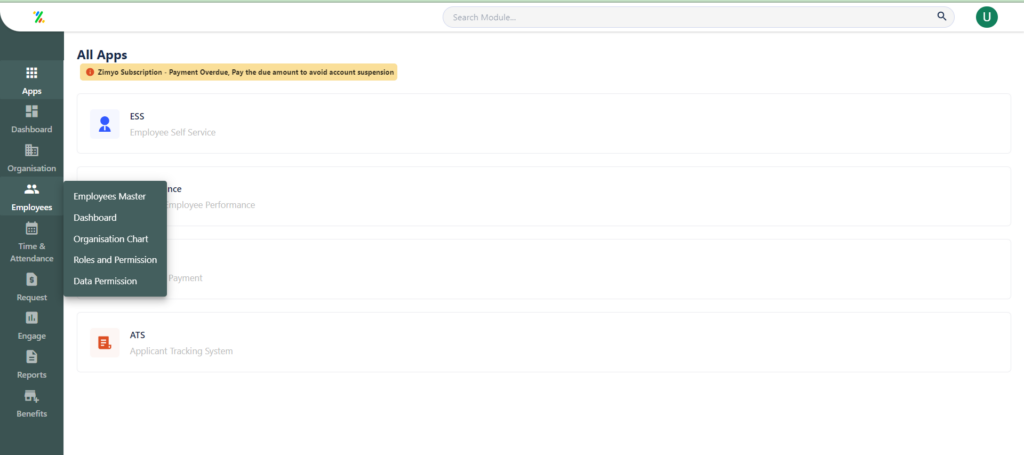 2. From the Apps dashboard click on "employee directory," then click on "roles and permissions" header.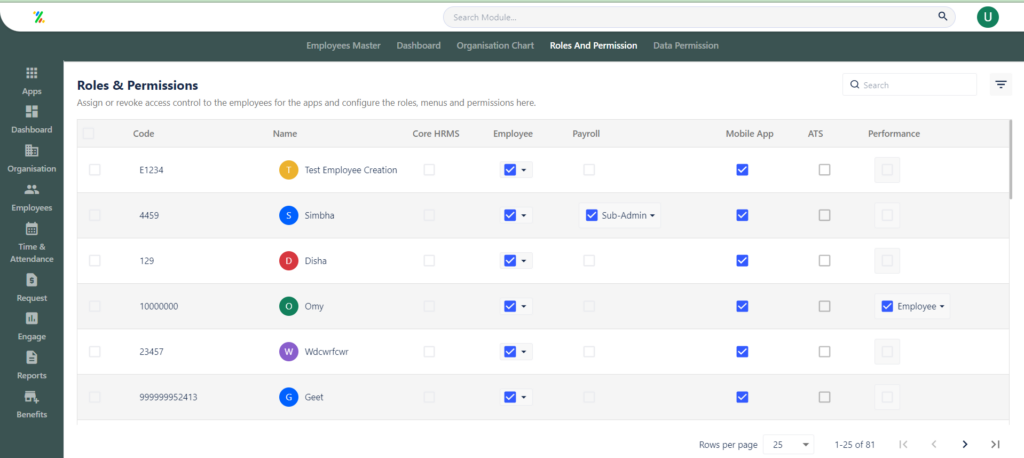 3. Click on the checkbox to access the permissions submenu. Then click on the "edit" option.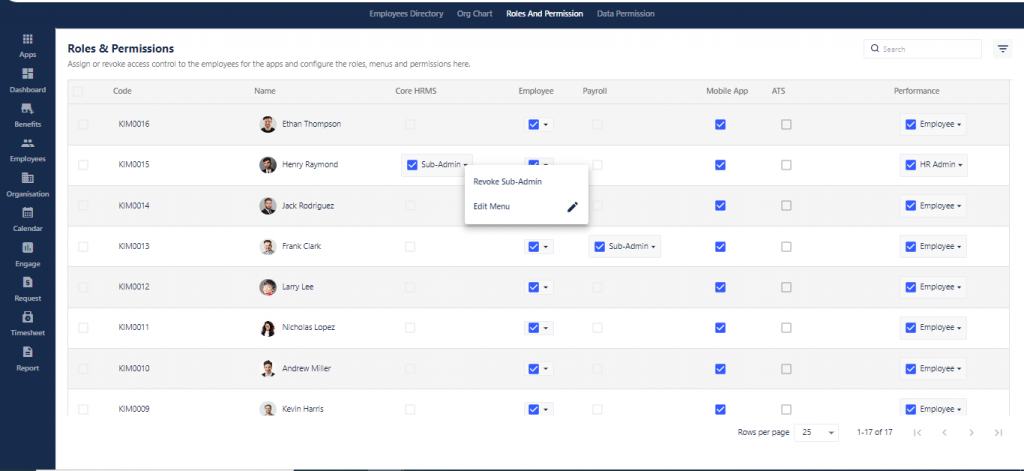 4. Now you can access the submenu. From here you can manage the individual access for an employee by clicking on the checkboxes.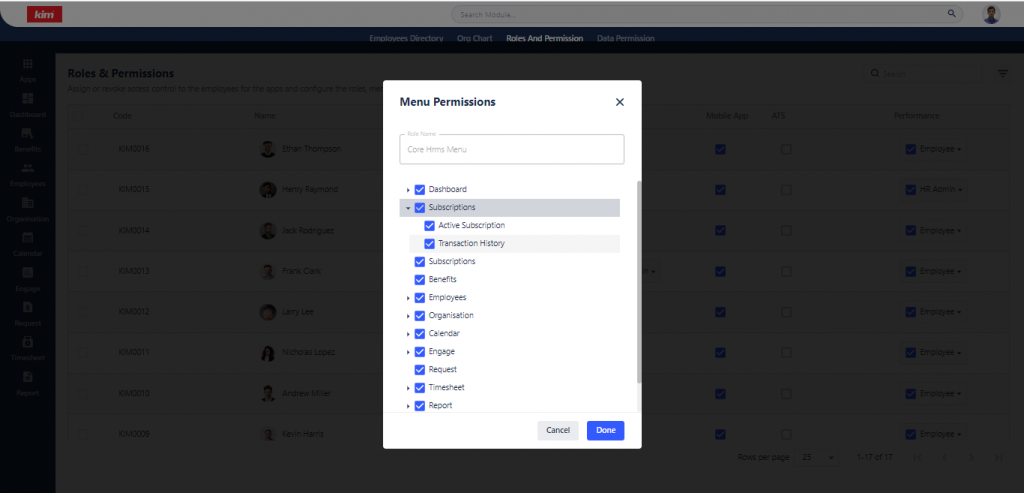 5. Each of the checkboxes correspond to different aspects of system and you can add and remove access acoordingly.